7 Ways To Make Extra Cash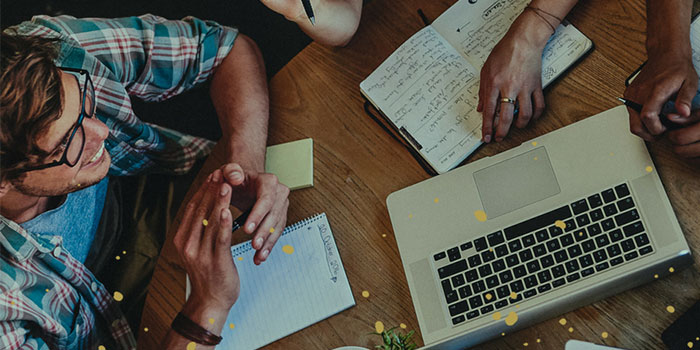 Unfortunately there is no real way to get rich fast – it takes hard work and dedication. However, you can supplement your income in several different ways (and possibly gain new skills to help you climb the career ladder!). Here are few ideas for a side hustle:

1) Part-time Job
If you already have a job, why not pick up some extra hours at your local bar or nightclub? The great thing about working for a nightclub is that their peak time (and therefore time they require most hands on deck) are Friday and Saturday nights – so no dozing off at work the next day! Also, tipping means cash in hand from day one, rather than waiting for payday in two weeks' time. And when people drink more, they tend to be better tippers.
Are you an amateur barista and not liking the loudness of a nightclub? Maybe the local coffee house needs someone to wait tables and make coffee. Again, tipping means cash in hand from day one.
Have some free time during shopping hours? Retail jobs provide a stable income source, and often they offer a great discount at the store! (Just be careful not to spend your paycheque in-store before you've earned it!).

2) Sell Your Skills
Think about the skills you have:
Are you good at balancing the books? Offer your bookkeeping skills to small local business.
Can you write or have a keen eye for design? Take on a freelance writing/editing job or a design job.
Do you know how to run and grow a business? Do some freelance consulting for a small/medium business.
Fitness junkie, yogi or dancer? Offer classes in your area of expertise – whether it's a fitness boot-camp, teaching breathing techniques or wedding dance choreography.
Are you a whiz in the kitchen or creative with your hands? Bake and sell your culinary creations, or sew, knit or make soap and sell it online.

3) Direct Sales
Are you quite entrepreneurial and want to learn how to run a business? Don't want to invest in a company without doing your research first? Start up your own small business direct selling through a company like Avon, Amway or Scentsy.
You have the potential to work when you want and earn commission on the products you sell. Generally you can earn around 25% of product sold, depending on the brand you choose. Often if you sign up new representatives, you can earn something on the product they sell, or earn a better rate on what you sell.
Before starting, make sure the company you choose is registered with the Direct Sellers Association of Canada and be wary of companies that advertise to get rich quick.

4) Rent Your Space
With the digital boom, we are now able to share services more than ever before!
Do you have a spare room? Get online and find a renter! Or if you're in a nice location and feel like playing tour-guide, offer the room on Airbnb. You could meet all sorts of new people and learn about different cultures while staying at home and making money – too easy!
Do you have a spare parking spot in a busy location? Anyone who has driven into a big city knows the challenges of finding a parking spot. People are often willing to pay for a spot in a great location – see whether your neighbours need an extra space or check with nearby offices.

5) Sell Your Stuff
Got a lot of junk that you don't want to donate to charity because it's "too nice" Sell it!
If you have a lot of stuff you think you can sell, consider holding a garage sale – get some friends and family together for more items to sell and greater reach. Otherwise, you can list it on sites like eBay or Kijiji.

6) Odd jobs
Make extra money around your neighbourhood doing odd jobs – You can start by asking your neighbours whether they need help mowing the lawn, cleaning the gutters, or tidying up their garage.
Anyone you know going away? Maybe you can house-sit for them – this might not generate any income but that's a few weeks (or even months) that you may not have to pay rent!
You can offer to walk dogs, too. Great for getting in some exercise and income! Not great with animals? Drop off the community newsletter instead, or check whether the local newspaper needs walkers.
Love shopping? (Who doesn't?) Find out whether any companies are hiring mystery shoppers. Get paid to report back on your in-store experience.
Babysitting is a tried and true way to get a little extra cash. Offer parents your services on a Friday or Saturday night and after a few hours away from the children, they will be more than willing to part with their money!

7) Get Online
Some people are putting in the extra time and energy into a personal blog and making six figure incomes!
You can create your own blog easily – there are several platforms for creating a free blog like Wordpress or Blogger. You need to choose a topic you are interested in (or can write a lot about) as the subject of your blog. Take a bit of time to choose a name and domain and play with different templates to get the look and feel you want for the page.
Then get writing! The more content you create and the more readers you can reach, the more influence your blog will have. The more influence, the greater the moneymaking opportunities!
Not only do bloggers get paid to write about particular subjects from advertisers, they often get sent free products for them to write about!
Blogs can also help with getting a better job – if you can demonstrate understanding of your field of work in your blog, employers look favourably on it. If you want a job in marketing or anything in the digital world, the ability to maintain and grow a blog will also work to your advantage.
The only drawback is that getting readership and developing content can take a lot of time and hard work (especially if your subject matter requires you to take a lot of pictures).
Already have a great blog or website up and running and have a good flow of traffic? Join company affiliate programs. Many companies are willing to pay for more leads or traffic to their websites. Once you join their affiliate program, they will provide you with a unique link from your website to theirs, so each time a customer comes through the link and buys something from them, you get paid!
Feeling a little more adventurous? Drop shipping is essentially just matching wholesalers to customers - but you keep the profit in the middle! Choose a product to sell and find a wholesaler who will sell it in single units to you. Mark it up and create a listing on eBay and wait for someone to buy the product. You pay for the product from the wholesaler with the money paid from the customer and keep the difference. Then just have the item shipped from the wholesaler straight to the customer! No need to even touch the goods! (Just make sure you have a reliable wholesaler or your eBay rating might take a hit!).
Alternatively, you can set up your own online store on something like Shopify or Etsy with a basic webpage and sell items through there.
---
Need to quickly delete your debt to give your finances a quick turbo boost? Thousands of Canadians just like you already have.
---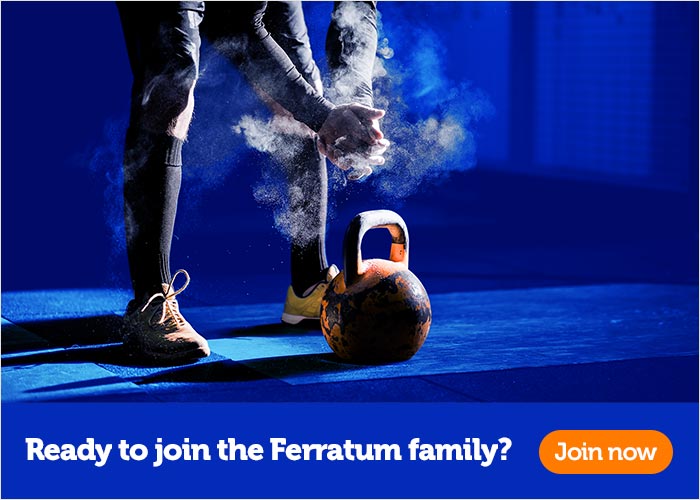 ---