Mother's Day For All Budgets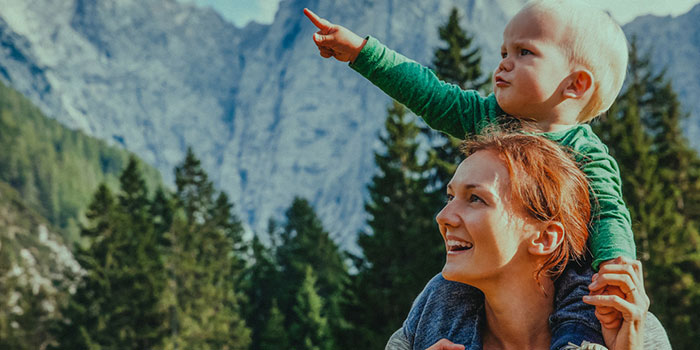 Luckily most mothers understand when your finances are tight. More often than not, they'll prefer an inexpensive thoughtful gift over being showered in gifts (that's just icing on the cake!).
If you still want to spoil her and need a cash boost until your next payday, Ferratum's range of fast loans are here to help you.
But here are a few ideas to make her day this Sunday, depending on your bank balance.

Breakfast In Bed
There's nothing like waking up to warm coffee and breakfast in the morning. If you're planning to serve her breakfast in bed, bear this in mind when choosing what to make (for example, pancakes seem awesome until the maple syrup gets in the bed sheets).
Keep it simple with a nice pastry and some berries, with coffee and freshly squeezed orange juice (trust us, she will appreciate it over the store bought juice).
Otherwise the traditional big breakfast can also be a winner (make Dad happy by saving some for him too!). There are so many options: bacon, eggs, sausage, tomato, mushrooms, spinach, beans or even get on the "Smashed Avocado" bandwagon. We like this recipe with egg and chorizo, but it also pairs well with tomato and feta.
Don't forget to wash up afterwards – after all the hard work, you don't want to leave a dirty kitchen for someone else (probably Mom) to clean up.

Afternoon Tea
If you're feeling a little more confident in the kitchen, why not bake some scones? The scent of freshly baked scones filling the house is sure to bring a smile to Mom's face.
Serve the scones with a large pot of her favourite tea and servings of whipped cream and jam. Amp up the wow factor by flavouring the scones with edible lavender or dried fruit. Didn't think of that, did you?
Tip: it's easy to just grab a can of whipped cream, but using heavy cream and whisking it makes for a far nicer cream and there are all sorts of options for sweetening or flavouring – she will appreciate the extra effort!
Feeling ostentatious? Dig out the pretty cake stand and fill it with a selection of sweet petit fours, mini quiches and cucumber sandwiches. Serve with the fancy tea set and a selection of teas. Et voila! High tea!

Flowers
No matter your budget, flowers are a classic gift. Whether you have picked them from the garden and placed them in a nice vase, or chose to splurge on a large bouquet from the florist, they're sure to put a smile on her face.
If you're going to a florist and are unsure what to choose, think about:
Has she mentioned any particular flower that she loves?
What is your budget? If you'd like to maximize the flowers, avoid expensive vases or add-ons like chocolates.
Does she like the flowers to be fragrant? Lillies, hyacinth and tea roses smell beautiful.
Does she tend to be quite traditional? If so, she may like tulips, carnations and roses.
Is she a little more quirky? Perhaps something more exotic like orchids or birds or paradise might be her thing.
These questions will help you and your florist to make up the perfect bouquet for Mom.

Housework
Find the task she likes least and do it. Hates cooking? Check out our ideas for making her a nice meal. Not a fan of gardening? Offer to mow the lawn and pull out some weeds. Or if you're feeling very generous, maybe find a low maintenance potted plant to bring some vibrancy to the garden (or possibly food).
Or it could be cleaning the bathroom, sweeping the floors, finishing up that paint job that she never got around to (just make sure to cover all the nearby furniture!).
She will see and appreciate the effort more than you realize!

Take Her Out For A Nice Meal
Got a little more cash? Take her out for brunch, lunch or dinner. Does she have a favourite restaurant or like a particular cuisine? Unsure? Here's a list of some of the best brunch places for Mother's Day.
Don't forget to make a reservation! Mother's Day is the second most popular day to dine out in Canada (following Valentine's Day). You don't want to be waiting for an hour, or unable to actually get a table.

DIY Beauty Products
Want to send her to the day spa but don't have the funds? Or just know that your Mom likes beauty products and takes pride in her grooming?
Why not make beauty products tailored for her The internet is a treasure trove of information.
We love this coffee scrub (plus the antioxidants are great for diminishing cellulite and stretch marks (not that she has them!) – fill a jar and decorate as you choose.
There's something luxuriously appealing about bathing with rose petals. That's why we love these Rose Bath Salts.
Is Mom active, always on the go or just loves her shoes? Chances are, her feet could use a break. Echoes of Laughter has got it covered with this amazing Mint Lime Foot Soak.
---
Need some help getting from where you are, to where you need to be? Be sure to ask yourself these 5 questions before you borrow.
---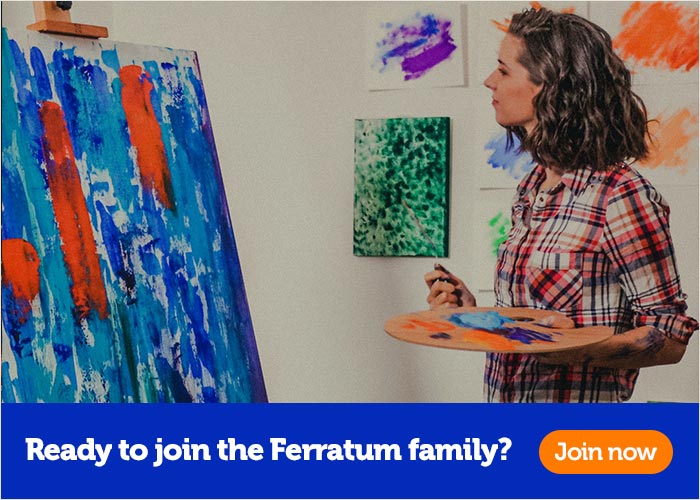 ---