Life Is About Experiences: 25 Experiences You Have To Try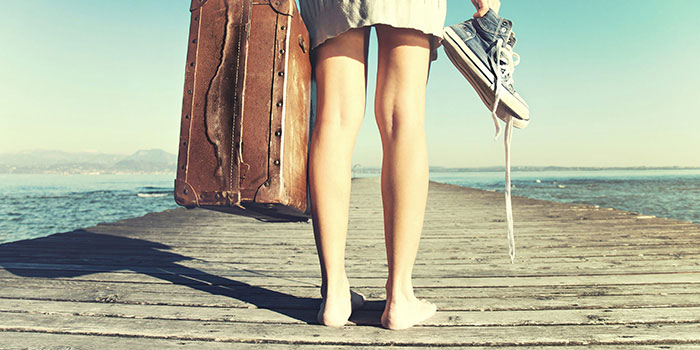 They say that our experiences define us and that we are the sum of all of our experiences.
Our experiences inform our thoughts, our actions, our decision-making processes, and the opportunities and risks we are willing to take.
When we have a pleasant experience, we are likely to engage in that particular activity or behaviour again because we know it's safe, comfortable and familiar. Equally, when we have a negative experience with something or someone, it deters us from engaging with that activity or person again.
So, now think about this - if we are, indeed, the sum of all of our experiences, then if we make a conscious effort to experience new things, we would potentially reshape ourselves and our lives through our new experiences.

Moments That Remind Us We're Alive
It's common for people to think about all the things they might regret doing, but the truth is we regret the things that we didn't do.
It's easy to get stuck into a rhythm and a routine. And, hey, there's nothing wrong with a little routine, and the certainty and comfort it brings us. However, life is about moments, connections, memories, and places. Life is at its most magical and wondrous when we put ourselves "out there".
When talking about experiences and the memories that they create, we're not only talking about dream holiday destinations or vacations; we're talking about any moment or experience that reminds us we're alive.
"Life moves pretty fast. If you don't stop and look around once in a while, you could miss it."

- Ferris Bueller.
"Have You Done Anything Noteworthy or Mentionable?"
If you haven't already seen the film The Secret Life of Walter Mitty, go and watch it now.
Walter Mitty is a daydreamer who lives an ordinary life working for LIFE magazine. He decides to join a dating website in hope to be matched with a work colleague has a crush on. A representative from the dating agency calls Walter to ask why he has left questions blank on his profile. Walter says he didn't know what to put down. The representative then asks Walter "Have you done anything noteworthy or mentionable?" to which Walter responds he hasn't.
This charges when Walter goes on an adventure of a lifetime - through Iceland, Greenland, and beyond - to find the missing photo negative that's needed for the final LIFE magazine cover.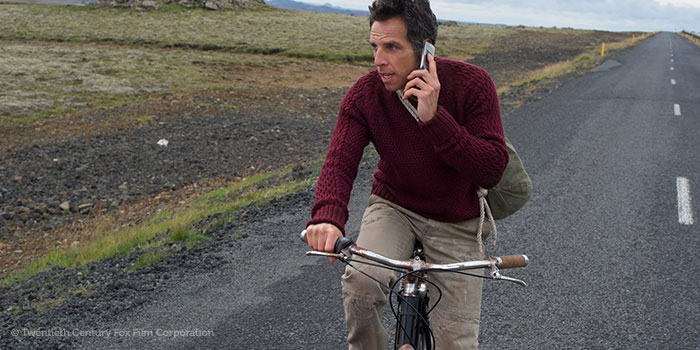 You don't need to be a daredevil, or go all the way to Greenland like Walter Mitty to experience extraordinary moments, they are here to be had in our everyday life. Whether it's talking to a stranger, trying a new recipe, walking a different route home, or taking a book to a park and enjoying the sunshine, it's important to do something different and break our routines.

Making An Effort
At the end of the day, all we have is our memories which are created by moments, experiences, and events. The truth is anytime we make an effort to do anything, the probability of creating a memorable moment increases.
If we don't make a conscious effort, it's possible to go through life living each day the same as the one before. You wake up at the same time every day, go to work, come home, make dinner, watch TV, go to sleep. Rinse and repeat.
The smallest of decisions can make the biggest impact. The conversations we're willing to strike up. The experiences we wish to have. The places we're willing to go. The effort we are willing to make.
We can continue doing the same thing every day, or we can make an effort to experience something new.
"Experience is the teacher of all things."

- Julius Caesar.
Just. Say. Yes!
Next time your work colleague asks if you'd like to grab a drink after work, say yes. Next time you are asked to go to lunch, say yes. If there is an after work social or after work sports team to join, say yes. It's in our willingness to say "yes" to experiences that create lasting memories.
It doesn't have to be an earth-shattering activity to be meaningful or to leave an impression. It's simply every time you do something that is out of the ordinary, it becomes an experience.
Think back to a time when you either took a day trip, spent a couple of hours with a stranger or acquaintance, or attended an event, it embedded a memory in your mind that can be recalled and cannot be replaced.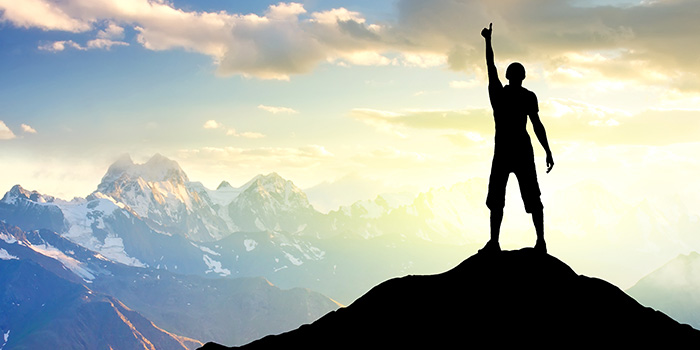 Set yourself the challenge to say yes to every social invitation you receive for a month.

The Joy and Experience of Travel
For many of us, travel is one of life's greatest experiences. As travel writer Freya Stark famously said: "To awaken quite alone in a strange town is one of the pleasantest sensations in the world."
You can't put a price on the value of travel. The people we met, the sites we see, the moments we create, and the knowledge gained, are all part of the experience that helps us grow and make our life richer.
Never turn down an opportunity to travel. If a friend invites you to join him or her abroad, your partner suggests the family take a vacation, or you have the long-held dream of going somewhere, do it.
Many people decline the opportunity to travel because they don't have the money at the time. When reviewing your life in 10 or 20 years, what would you rather remember - the fact you said "no" to an opportunity to travel or the fact you went on an incredible vacation that gave irreplaceable, priceless memories?
Let's say you have a balance owing on your credit card or a loan to pay off. If you said "yes" to the opportunity on offer, it might mean it takes you 15 months to pay off your balance instead of 12 months.
In 10 or 20 years, will those three months really matter? Will those three months matter more than the experience and memories of travelling?

The Call Of Travel
While certainly, destination plays a role in how memorable or enjoyable a vacation is, one of the reasons we love to travel so much is because we break our routines and escape our everyday life.
To quote sociologist Charles Horton Cooley, "To get away from one's working environment is, in a sense, to get away from one's self; and this is often the chief advantage of travel and change."
But what if we didn't need to escape our day-to-day life because we said "yes" more often and every day contained a memorable experience?
To that, famed travel writer Bill Bryson says "To my mind, the greatest reward and luxury of travel is to be able to experience everyday things as if for the first time, to be in a position in which almost nothing is so familiar it is taken for granted."

What's Going On
There is a popular quote circulating on social media that says "I am thankful for nights that turned into mornings, friends that turned into family, and dreams that turned into reality." It's all about the experiences.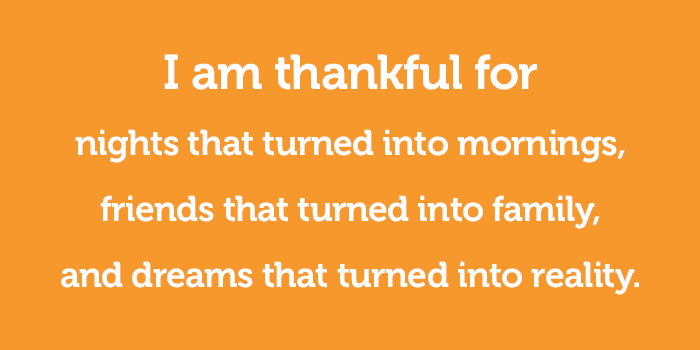 Pick up the culture, events or arts section of your local newspaper and see what's happening in Calgary, Vancouver, or Toronto. From weekend craft markets, free concerts, music in the park, gallery exhibitions, there is always something on offer.
Let's take going to the ballet or opera for example. Even if you're just mildly curious, do it for the experience. In turn, you will create a lasting memory because it's something different from your ordinary life.
We're not suggesting that any of these new experiences or activities will become your new hobbies.
It's not about that.
It's about experiencing things, even if it's just to know that it's not for you. How do you know if you like or dislike something without trying? Through experience.

Relive The Experience Over And Over
The wonderful thing about experiences is that they can be recalled and relived over again. Sometimes we hear a specific song or smell a certain scent and it takes us back to a particular time and a place. It takes us back to the memory, the experience.
Maybe the trigger brings back memories of a vacation, childhood, a summer romance, or moments spent with family and friends perhaps now gone.
Whatever the memory may be, it's an experience that left a mark and an experience that was significant enough to remember.

25 Experiences To Try Today
To get the ball rolling, here are some suggestions of everyday experiences:
1. Enroll in a foreign language class
2. Take a city bus tour in your own city
3. Take a cooking class
4. Take a dancing class
5. Take a guided tour through a museum
6. Go to a nightclub and dance into the early hours of the morning
7. Take an out-of-city day trip
8. Take a photography or art class
9. Attend a speed dating evening
10. Try a tasting menu at a local restaurant
11. Go to the opera
12. See amateur theater
13. Attend an outdoor movie screening with friends
14. Do a guided tour of a local football stadium
15. Run a marathon
16. Go skiing
17. Watch live music – go to a concert every month
18. Take a road trip... somewhere. Anywhere
19. Watch the sunset or sunrise
20. Take a picnic to a local park
21. Do yoga in the park
22. Rent a bicycle and ride to work
23. With a friend or two, try a new restaurant or bar every week
24. Go to a music festival
25. Go to a football game

Make It Happen
Step away from the familiar and the comfortable. Live for new experiences. No more excuses, no more cancelling engagements, no more "maybe next weekend". If not now, when?
And if it's a question of money that's holding you back, whatever you want to do or wherever you want to go, at Ferratum we can help you get there.
Maybe it's just a small sum of money before payday that you need. Ferratum's short term loan is a great solution to bridge the gap.
You can complete an application in minutes online. No paperwork, no waiting in line. Simply select your desired amount and get a decision in minutes. Once you're approved, you'll have the cash in your bank account in as little as 24 hours.
Start living today.
---
Want to read how I stressed less on my wedding day? See my top 4 tips for adding some zen to your big day.
---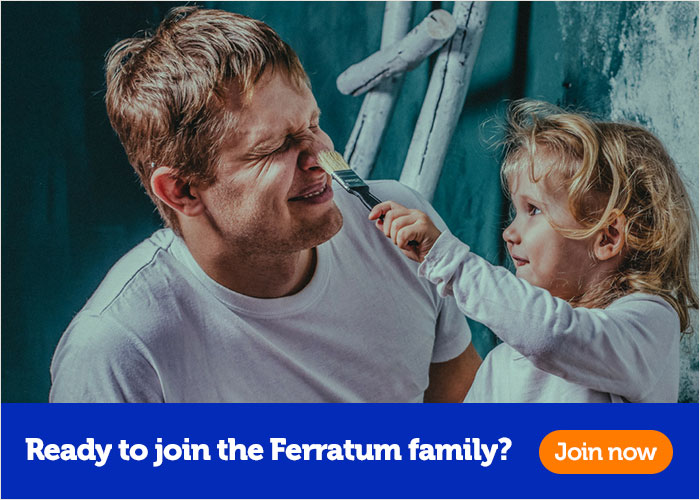 ---