To Live And Dine Alone: Tips For Dining Solo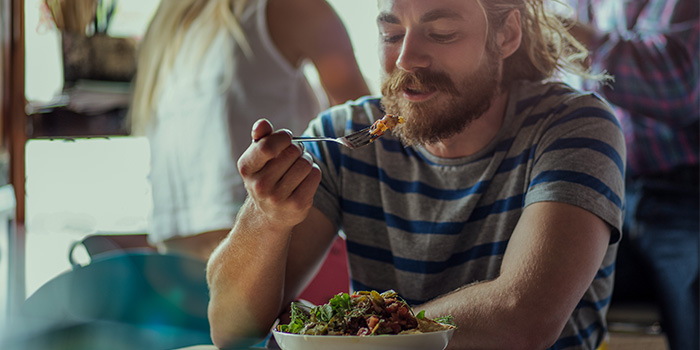 "There is no sincerer love than the love of food."

- George Bernard Shaw
British supermarket chain Waitrose recently released their Food and Drink Report 2017-18 documenting the top food and drink trends of 2017. The report contained the results from focus groups and a poll of 2,000 people.

Taboo No More
Among the report's many fascinating finds was the change in attitude regarding solo dining. Not long ago, eating alone at a restaurant was considered taboo, a little strange, awkward, perhaps even sad. Not anymore. Today, however, opinions have changed, and dining alone is no longer considered odd.
According to the recent Waitrose Food and Drink Report, 78% believe that solo dining is more socially acceptable than it was five years ago. 9% of those who participated in the survey said they had dined solo in the past week, 19% within the past month, 26% within the past year, while 46% said they had never eaten at a restaurant alone.

Why It's More Acceptable
Regarding why there has been a shift in attitude, 75% of those surveyed said they believed society had changed making it more socially acceptable and less taboo. 46% said they believed restaurants today were more single-person friendly, and 21% said they believed that today, people are looking for more time alone.

Never Truly Alone
Another reason for the shift in attitude, and perhaps most fascinating, is that 23% believed that having their mobile device as a dining companion of sorts had made dining solo less awkward.
34% of 18-24 year olds surveyed said they saw their mobile phone as a dining companion compared to 12% of people over 55.
Think about it: there's a general feeling that you're never alone when you have your mobile phone. While dining, with your phone, you can be connected with the outside world via Messenger, browsing Facebook, or exchanging texts with a friend, for example.

Welcoming The Solo Diner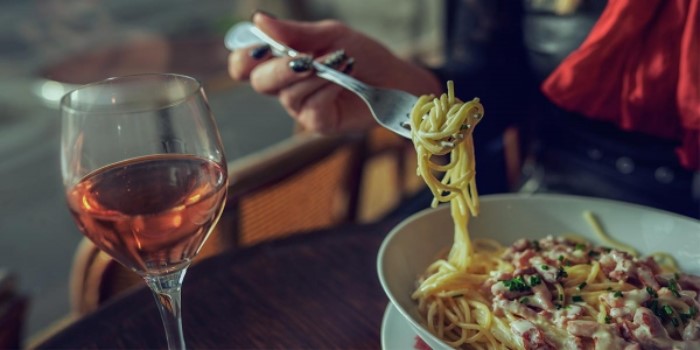 The recent rise in solo dining has seen restaurants doing more to ensure that solo diners feel welcome. Chicago's two Michelin star restaurant Acadia is taking extra steps to treat their solo guests feel valued. For example, the restaurant offers iPads to solo guests who want to read with their meals. Occasionally, the restaurant even invites guests back to the kitchen for a special course.
Recognizing that solo diners often seek privacy and alone time to enjoy their own company, Japanese ramen chain Ichiran sit solo diners at individual walled booths and have a ticket system where diners can place their orders ensuring minimal interaction with servers.

How To Dine Solo
When we think of someone dining alone, it's likely you have an image of someone sitting alone at a table surrounded by couples whispering and pointing in your direction. This couldn't be further from the truth.
One of the best ways to ease into the situation before dining alone becomes natural and normal is by dining at the bar. Not only is it less formal, but you'll likely be surrounded by other solo diners at the bar. The bar is also a lively and bustling spot where you may also wish to interact with the bartender.
Another great option is sitting and eating at communal with others. These shared tables are now found at many restaurants.
Dining solo is a unique experience which can lead to many exciting outcomes and interactions, and, although obviously different, it can be every bit as fun as dining with someone else.
---
Have you ever dined solo before? What's your top rated spot that makes you feel welcome as a solo diner? Let everyone know your picks on Ferratum social media.
---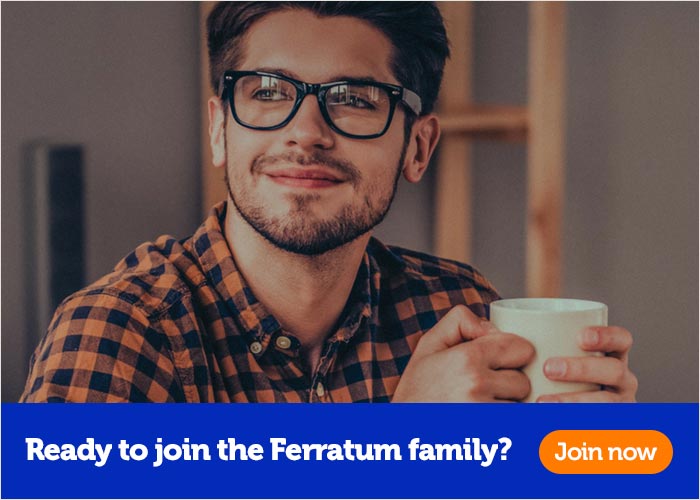 ---