The Best Gifts For Families With Babies
Gift ideas for young families. The age old question. What can you buy that they don't already have? Do they really need more clothes or toys? The answer is usually no.
Well, if you're looking for gift ideas for your friends who have babies, there are several trending gadgets on the market right now that will make everyday life for young families so much easier.
 
1) A Pacifier That Automatically Closes When Dropped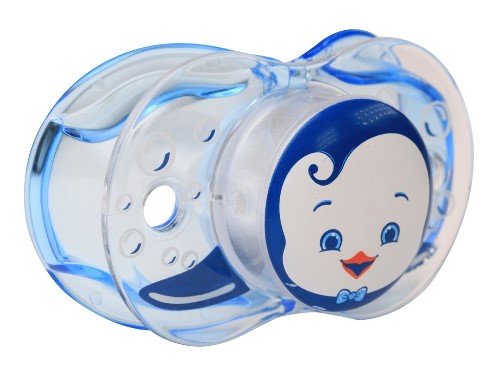 Imagine you're at the park or on public transit when your baby drops their pacifier on the ground. Now it's dirty, and there's no way you're going to let them put that back in their mouth. Conventional wisdom says "clean it with soap!" - but you're in the middle of a day trip and don't have access to a sink and soap right now. So what's the solution?
The Keep-it-Kleen pacifier from Raz-baby is a plastic guard that goes around the pacifier. Whenever it's dropped, the shield automatically closes and protects the rubber nip of the pacifier, preventing it from ever getting dirty! Genius!
 
2) Monitor Your Baby With Your Smartphone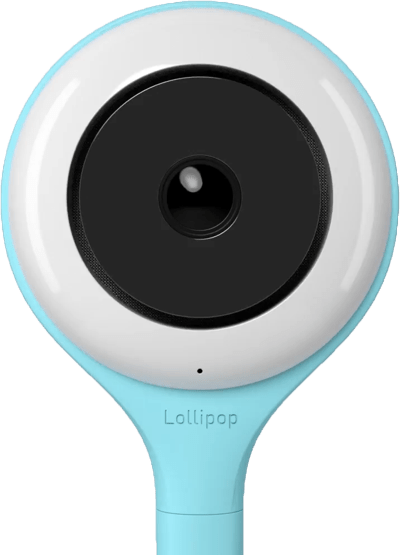 A baby monitor is a must-have for any young family. While there are many, many options on the market with a webcam-style camera and portable handheld viewing capabilities - why not use your smartphone instead? Products like the Lollipop and Cloud Baby Monitor do just that.
Using their simple mobile apps, parents can not only watch their baby on their smartphone, but also receive notifications based on noise and motion alerts. With two-way audio capabilities, parents can also play lullabies or white-noise to help their baby sleep, and even securely share live video with friends or family.
 
3) A Pacifier That Takes Your Baby's Temperature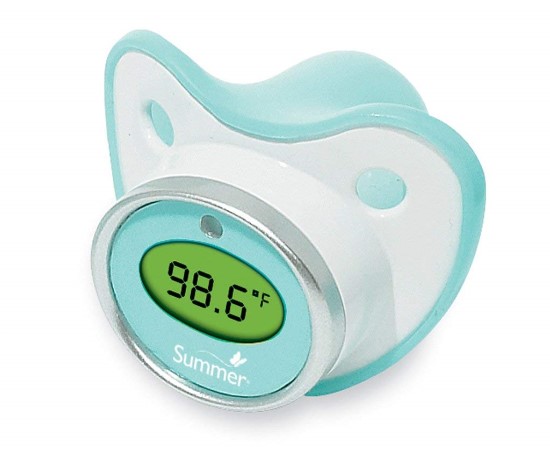 A baby with a fever is one of the scariest symptoms for parents, and keeping a close eye on your baby's temperature is vital. That's what makes a pacifier with a built-in thermometer a potentially lifesaving product.
Summer's Infant Pacifier Thermometer for example, even has a Fever Alert feature which allows parents to take their baby's temperature at night time seamlessly, without waking baby.
Most pacifier thermometers also have an internal memory that can track previous readings and enable parents to chart their baby's progress back to normal temperatures.
 
4) Keep Your Stuff Stored Securely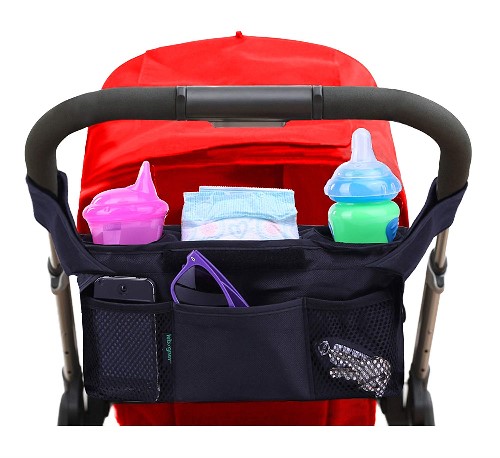 Sometimes the simplest of ideas are the best ones! When you're a parent, you not only have your baby to keep an eye on, but your baby toys, food, and accessories. Not to mention your own items like wallet, phone, and keys. It's not hard to imagine dropping or losing things when you're preoccupied with your new baby.
Introducing Stroller pouches. These convenient pouches either clip or stretch onto the handlebars of practically any stroller to provide storage pouches with zips allowing parents to keep all their essentials safe and secure.
 
5) Waterproof Bibs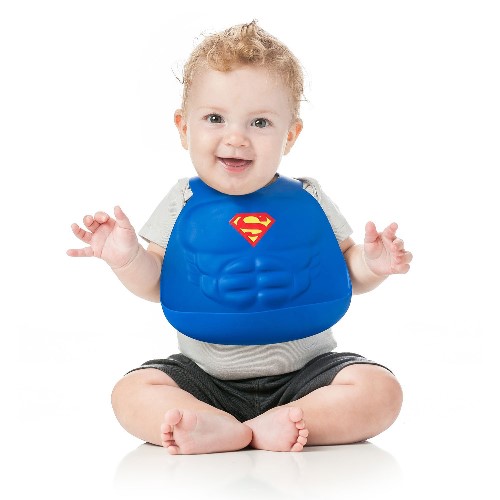 We've saved the best for last. Let's be honest, babies are hard to keep clean. During feeding time, babies often end up wearing more food than they've eaten!
Enter the Waterproof Bib. This miracle product is both waterproof and stain-resistant - so whenever a spill happens, parents can just wipe the bib clean or wash in the dishwasher. The best part is, because these are reusable they'll last for years to come, or at least until baby can eat without making a mess.
---
Have you created a budget yet? It doesn't have to be as tough as you think! Read our guide to Creating The Perfect Budget.
---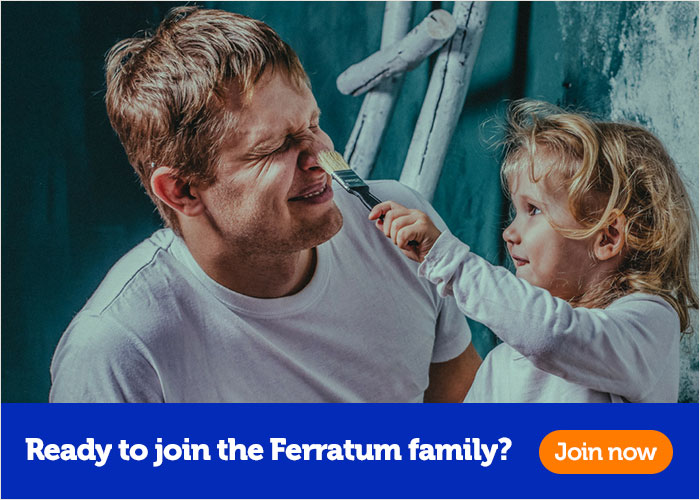 ---