Top 3 Spookiest Halloween Destinations In Canada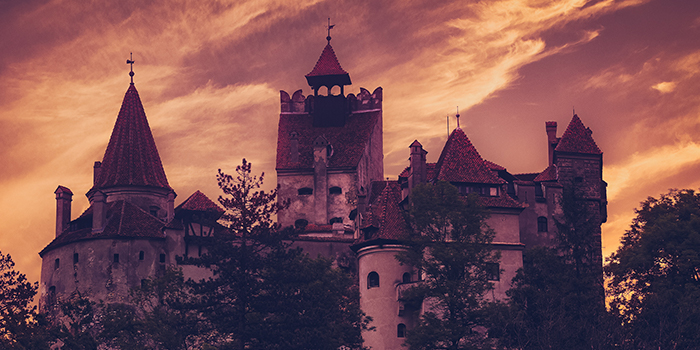 Canadians love Halloween!. Next to Christmas and Thanksgiving, it's the biggest holiday in North American. In fact, according to a Stats Canada report we're spending close to $400 million is spent on Halloween candy alone.
So with Canadians enjoying Halloween so much, where are the best places to go in the country to get your spook on? Here's our top 3 picks:
 
1) Casa Loma, Ontario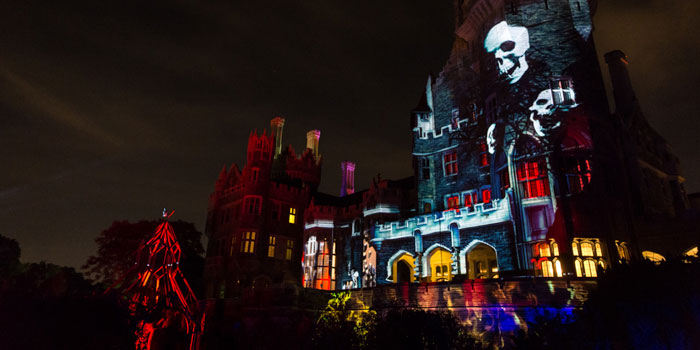 Casa Loma in Toronto, Ontario is the famed "castle in the city". Named after the renowned Gothic Revival hilltop castle, Casa Loma is a historic house museum and landmark constructed in 1911. The original financier and owner was Sir Henry Pellatt, with construction estimated at $3.5 million dollars and 300 workers requiring 3 years to build.
With the sun setting and the fall winds blowing, Casa Loma transforms into the frightening Legends of Horror experience. Featuring an immersive and terrifying 2km self-guided tour throughout the grounds.
The experience takes about an hour to complete, with a variety of outdoor and indoor sets from the gardens to the chambers below the castle. 70+ actors bring haunted characters to life from Dracula to the Phantom of the Opera.
Tickets are on sale now, with showings every evening until October 31st.
 
2) VanDusen Botanical Garden, Vancouver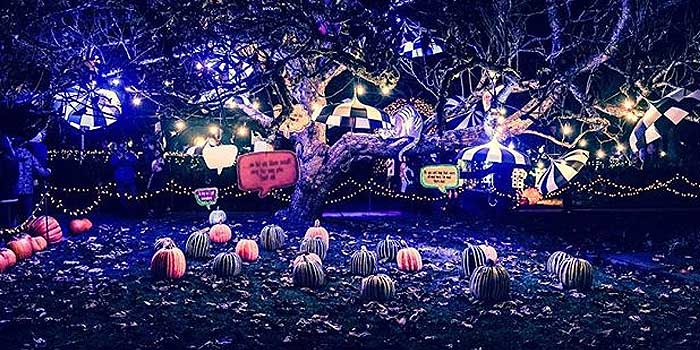 The awe-inspiring VanDusen Botanical Garden famously puts on their Glow in the Garden event from October 19th to the 31st in Vancouver. This adventure takes kids and adults through a whimsical garden with curious twists, and magical moments from the classic tale Hansel and Gretel.
Follow the bread crumbs on a wondrous walk with beautiful lighting features, sounds, and illuminated pumpkin caricatures. All new extended event areas and food vendors will keep you entertained for hours. Be sure to grab your timed tickets in advance to get the best slot of the evening.
 
3) ScreamFest, Alberta
If you're looking for a real scare, you'll want to head to ScreamFest in Alberta. Featuring a gut-wrenching 6 haunted houses to explore, intense Halloween-themed rides, and even an escape room modeled after The Exorcist movie. You'll also want to check out their carnival of fear featuring games with names like "Feed the Demon", "Wheel of Misfortune", and "Witch's Brew" - you'll want to test your skills and luck (because you'll need them both before the night is through).
Running from October 5th to the 31st, you'll definitely want to visit as this is ScreamFest's 13th and final year of scares. October 25th is adults-only night, so be sure to book a babysitter to enjoy a terrifying night out with your partner.
So, where will you be celebrating Halloween this year?. Happy Halloween from everyone at Ferratum Money!
---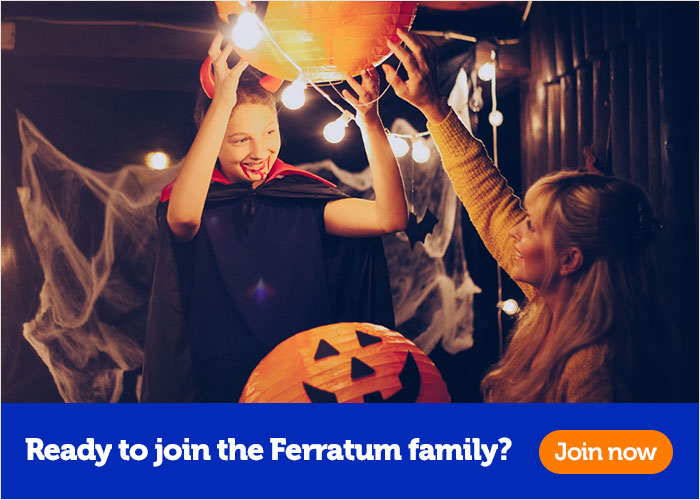 ---