The Most Popular New Year's Resolutions And How To Achieve Them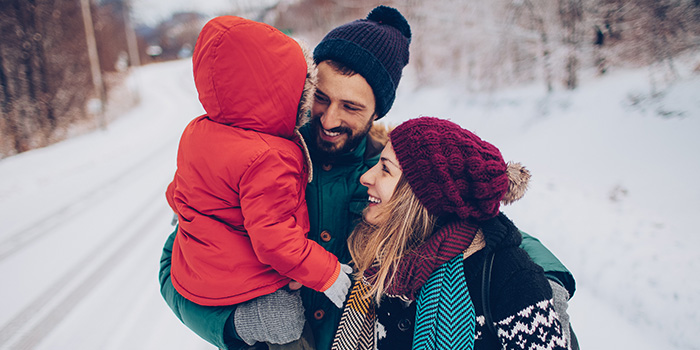 Here we are, Canada - already a few weeks into 2019! So, what New Year's resolutions have you set for your family?
According to a poll conducted by ComRes, which surveyed over 2,000 adults in Great Britain, the most popular New Year's resolutions are:
Exercising more (38%)
Losing weight (33%)
Eating healthier (32%)
Taking a more active approach to health (15%)
Learning a new skill or hobby (15%)
Spending more time on personal well being (12%)
Spending more time with family and friends (12%)
Drinking less (12%)
Despite Good Intentions
No surprises with the list above, right? However, despite our good intentions, according to this US News article, 80% of New Year's resolutions are broken by the second week of February.
So, how are your family's New Year's resolutions coming along?

Why We Break Our Resolutions
The main reason we break our New Year's resolutions is because the goal wasn't specific enough, and therefore unfocused and unattainable.
Without laying down concrete steps, and without being specific - goals are just like wishes. If we're not specific about our goals or targets, we're likely to give up when we stumble at the first block.

Make It Specific, Measurable, Attainable
When you have a clear target in mind, you know what to aim for. This is why your goals need to be specific. Once you've stated your goal in specific terms, you can then focus on hitting that target. Knowing precisely what to aim for also helps keep you motivated.
Being able to measure your goals is also crucial. Having measurable goals is an extension of being specific with your goals. If they are not specific enough to be measured, then the goals aren't attainable. While your goals need to push you, challenge you, and make you stretch, at the same time - it's important that you know your goals are attainable and not simply lofty aspirations.

Specific Examples
We've adjusted the 8 most popular New Year's resolutions from the above list, to include an example on how to make your resolutions more specific:
Exercising more: "I will exercise 5 times a week for one hour"
Losing weight: "I want to weigh 130 lbs"
Eating healthier: "I will sign up for an online meal plan"
Taking a more active approach to health: "I will make healthy lunches and bring them to work each day instead of buying"
Learning a new skill or hobby: "I will sign up for a language course and spend 1 hour every evening on developing my skills"
Spending more time on personal well being: "I will meditate 5 times a week in the mornings"
Spending more time with family and friends: "I will call my parents 2 times a week and meet with 1 friend for lunch every week"
Drinking less: "I will stick to drinking alcohol only on the weekend"
Getting Specific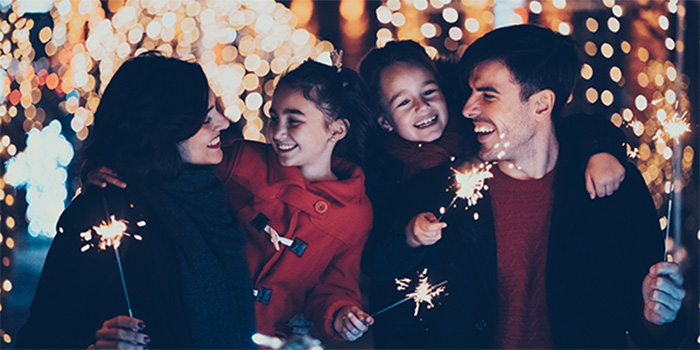 So, with this in mind, think about what New Year's resolutions you and your family can set. Remember to make sure that your goals are specific, measurable, and attainable.
Here's a few examples we came up with:
"I want to spend quality time with my children, and will read aloud to them 4 nights a week for 30 minutes".
"As a family, it's important we do things together. Therefore, we will visit a museum or go to the movies once a month".
"It is also important that my partner and I have our time as a couple. We will do a date night every other Friday and book a babysitter".
"I want my family to eat healthier, and therefore I will cook dinner 6 nights a week".
Getting Extra Help
For many people, having access to finances can also be a factor in whether they stay motivated and achieve their goals.
Ferratum's online loans are the quickest and most easily accessible way to money when you need to make things happen. In just 10 minutes, you can complete our easy online application and get a decision instantly. Upon approval, your funds will be transferred to your bank in under 24 hours - the fastest of any online lender.
Good luck with your New Year's resolutions!
---
---