Top Common Online Loan Application Mistakes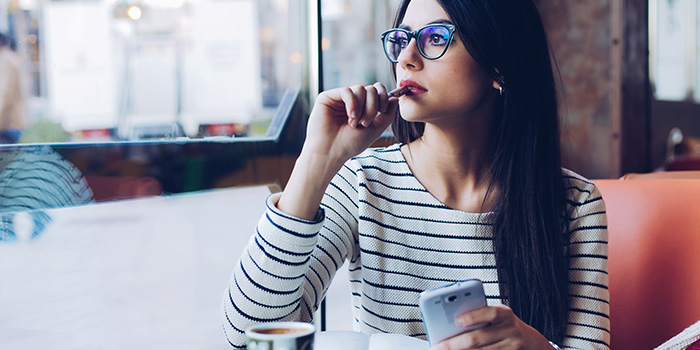 Whether you're seeking an online loan for life's unplanned events, repairing your vehicle, or renovating your home, we want to ensure your application experience is as smooth as possible.
Our Ferratum family members love that our Personal Loan is 100% online, and completely automated 24 hours a day, 7 days a week. Did we also mention it's completely free to apply and get a decision? Oh, we're also eco-friendly and paperless - so forget bringing your T4 slip, lease agreements, and pay stubs like other lenders (or your bank) require.
Want to make sure your online loan application is worry-free? Check out the top mistakes to avoid when applying online below, and learn how to get a decision in under 10 minutes.

1) Make Sure You Qualify
The number one reason applicants may be declined for an online loan is simply down to meeting the minimum lending criteria. We have a unique, automated application that uses hundreds of decision points from your financial history (we call it our secret sauce) to ensure you're able to repay your loan without stretching your finances too thin. To apply, you'll need:
Be a Canadian citizen
Reside in Alberta, Ontario, or British Columbia
Have a personal mobile phone number, email address, and online bank account
Be 20 to 65 years of age (be sure to make sure your loan term doesn't extend past your 65th birthday)
Have Fair to Good credit (Ferratum does a credit check)
Be actively employed and have recurring income of $2,000+ per month (unfortunately we cannot accept income from ODSP or Social Assistance)
For more detailed information, be sure to check out our Before You Apply page.

2) Get Your Banking Info
Because our Personal Loan application is paperless, we ask our applicants to provide their banking information instead. This is so we can securely connect to your bank account to verify your income, as well as record where to deposit your loan funds (and request your payments).
We recommend locating your Branch Number, Institution Number, and Bank Account beforehand, so that you can easily provide this to us while applying. Almost all major banks in Canada provide this information on your online banking portal, or you can easily extract this information from a personal cheque: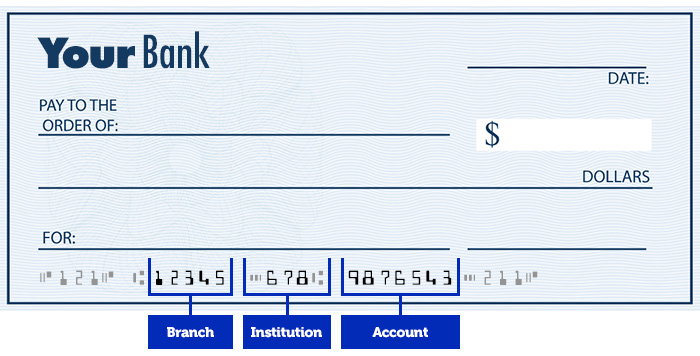 3) One Bank To Rule Them All
Periodically, customers will give us a mismatch of banking information, using different banks and account numbers while applying.
You may use a Tangerine account for your daily banking, but your pay cheque gets deposited into a completely different CIBC account. We recommend that you provide us banking information (Branch Number, Institution Number, Bank Account) to the financial institution that receives your pay cheque, and also ensure that you log into this same bank account when prompted later in the application.

4) It's All In A Name
We verify that you really own your bank account using a simple name match. Many times, we have applicants fill in a shortened version of their name while applying (example: Chris) and then log into their bank account which displays a different name (example: Christopher). We recommend you use the exact name displayed on your online banking portal, so that our automated system can verify your identity in seconds.

5) Know Your Expenses
During the application, we ask you to provide your estimated recurring monthly expenses. This is generally things like car payments, your mobile phone bill, or even spousal support. It's a good time to tally these monthly expenses before you start, so you can breeze through the application instead of spending 30 minutes calculating your monthly electricity bill (can anyone help make sense of mine?)

6) Read Our FAQ
More often than most, the answer to your question may already exist in our Frequently Asked Questions section. Things like "How do I repay my loan?", "What type of ID do you need?", "How do I get my money?", or "Do I need to be employed?" are just some of the many common questions we have an answer for.
Pro tip: If you still have questions, our helpful Customer Care staff are here to give you personal, one-on-one online support. Call, email, or chat with us any time you need assistance.
---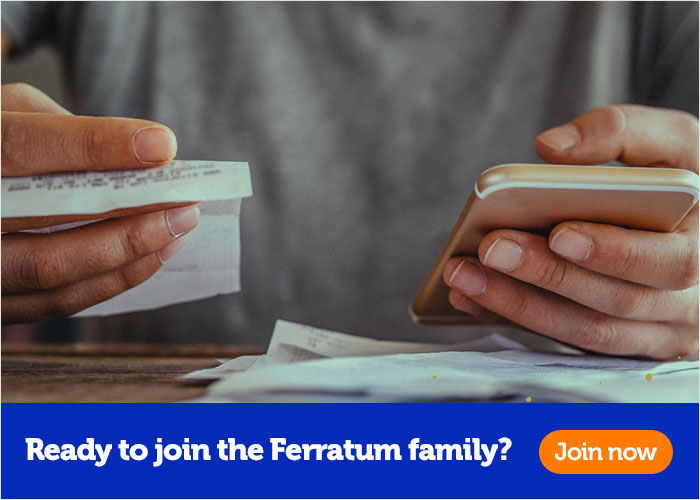 ---