The 5 Best Outdoor Activities For Spring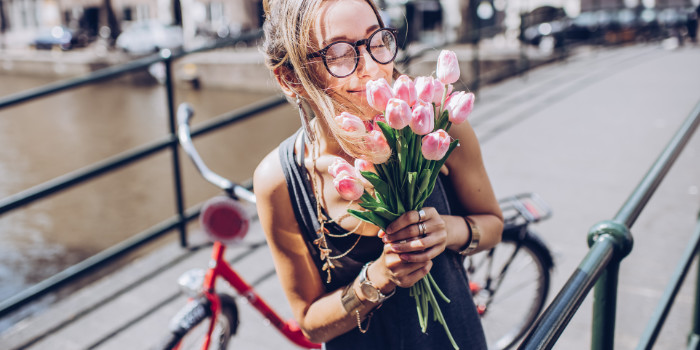 The spring season in most of Canada is a long overdue and welcome time. But how can you squeeze the most out of the season? Read our top 5 easy outdoor activities for spring:
 
1) Gardening For Peace Of Mind
If you ask any horticulturalist, you will quickly realize that planting a garden is literally a science. Even amateur green thumbs can gain a lot from caring for plants and, just maybe you'll become an expert before you know it. Getting your hands dirty is a way to get back to basics, and many people find it quite relaxing.
If your garden is empty, now is a good time to plant some flowers. A pro tip is to take advice from the experts. Your local gardening store will likely have knowledgeable people that can help make your gardening a success. Don't forget you can also find a lot of useful information online and even from the plant labels themselves. Already have some plants in mind? Be sure to pay attention to whether the flowers or plants prefer the shade or direct sunlight and how often they need to be watered.
Don't worry if you're lacking outdoor space. Potted plants can be just as beautiful when decorating your patio, balcony or even your window sill. It's probably a good idea to prep them outside if you can. No matter how careful you are – no one wants to clean up dirt from their kitchen floor.
 
2) Spring Picnic Fun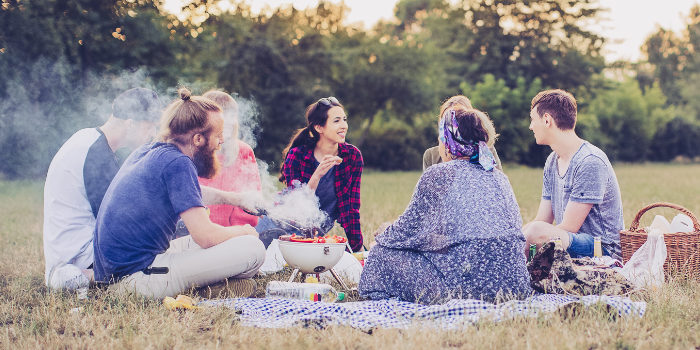 Eating is a great way to come together with family and friends, especially when the weather is great. All you need is a blanket to sit on, some good food and people to share it with.
When planning your picnic, the main things to consider are keeping the food fresh, having the right utensils, and not forgetting something to drink. Ambitious chefs can adapt nearly any meal that does not need to be kept extremely hot or cold. Especially in warm weather, light meals go down the best like salads and sandwiches. Even soup can work when its refreshing and cool, such as a Spanish gazpacho. Yum!
Many major cities are having more delivery options, too. So why not place an order? Everyone can choose what they love from the menu. Make sure your delivery location is clear. For this reason, a picnic closer to home is a good option. That way you can use a home address for delivery, but still benefit from enjoying the food in a local park or even someone's backyard.
 
3) Walking To Relax
You've probably already considered taking a walk outdoors even if you haven't actually done it yet. But like many plans to get more active, you might be focusing too much on planning versus actually doing.
You don't need to stress about getting outside for a walk. Heading outside can be an unplanned and spontaneous activity. It can be equally enjoyable as an activity to do alone or with good company. All you need is weather appropriate clothing and a bit of time.
If you are ambitious, you can look up local trails or public parks. If that isn't an option, feel the freedom of just walking out of your house and exploring the neighbourhood you live in. Remember to stick to sidewalks and watch out for cars if you live in an area with traffic. Take in the sights and look at things with different eyes – you'll surely find something new you've never seen before or simply just feel the calm of being.
 
4) Creativity In The Sun
Taking activities outside is a great way to get the best of both worlds. For artistic people, setting up an easel and drawing or painting might be a fun way to soak in some sunshine. Maybe you have a stack of books you have been meaning to get to? Spread out a blanket or sit in a lawn chair and catch up on your reading. Have a new hobby you would like to try? Go ahead – you can even knit and crochet in the great outdoors.
Many people spend a lot of time on their phones and computers. If your activities usually take place on a screen, is there some way you can shake it up? Try brainstorming about your next adventure without using Google (at least at first). Or write down with pen and paper goals that you would like to accomplish.
The possibilities are seemingly endless. Just make sure to check the weather forecast so your new hobby isn't washed away with a thunderstorm. If the forecast is a bit uncertain, a large umbrella is probably a safe bet – just in case.
 
5) Energizing Outdoor Sports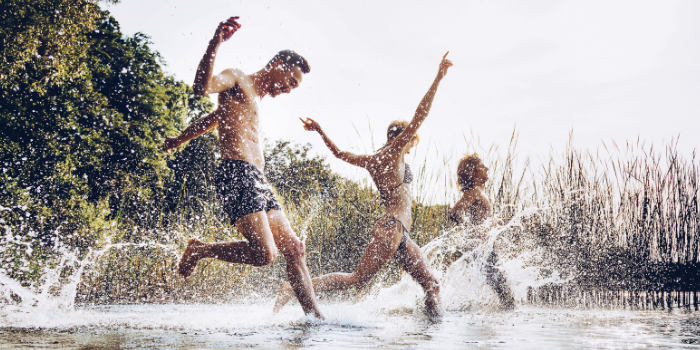 The outdoors and sports go hand-in-hand. Whether you are training for a competition, or want to try your hand in something new, spring is definitely the best time for sports. Remember how fun it was to just kick a ball around as a kid? You can relive your youth with as little as a soccer ball and a sense of humour.
Every country has its own sport adaptations, and sometimes they require no equipment at all. In general, throwing games are a good choice and can be fun for adults and children alike. For example, ring toss, horseshoes and Frisbee.
Whatever you decide to do, remember safety first - and don't forget to take it easy and just enjoy. Spring is also a good time to start a new project or hobby. Maybe you have been dreaming about a greenhouse or want to take a crack at riding a motorcycle?
If you're short on funds, don't forget we offer affordable and flexible Personal Loans for any springtime purchase. Apply online in 10 minutes and receive funds directly to your bank account in under 24 hours. Our loans are fully open, so you're free to add any additional payments you want with no penalties.
---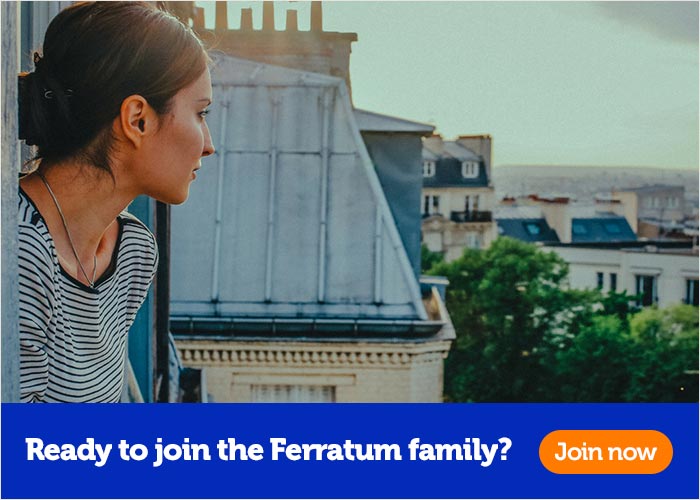 ---