8 Home Business Ideas To Make Money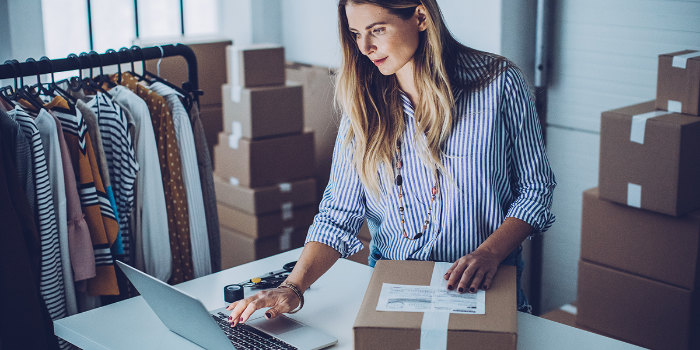 How does being your own boss sound? To many, it may sound like a dream come true - but if you are one of those people who want to achieve their dreams then you may want to consider starting your own home business. Be sure to read our 8 excellent ideas of the best way to start making money from your own home, and seizing the benefits of being an entrepreneur.
1) Take Your Job And Bring It Home
One of the easiest compromises for having a home business is bringing your current work home. Working remotely is becoming more and more common across the country. Many employers are responding to this by also being more flexible and understanding to work hours and office life.
Be sure to discuss this with your colleagues about what it truly means in practice, and how often working from home may be possible. If you already have a laptop for work, you should be able to get started right away. It's important to have a good, reliable internet connection and to also note that not all software suites can be accessed when connected outside of the office. Check the practicalities of all aspects when you discuss with your co-workers.
Working from home should still be a separate thing to home life. It is best to have a separate desk space (or office) that can be used solely for work. Other people benefit from a more flexible setup, like working out of a coffee shop or other location suited for quiet work. Just remember that you still have a full workday to fulfill, and a comfortable and ergonomic place should be your top priority for spending many hours in front of the computer.
2) Become A Freelancer
Freelancing is a great next step to being independent from the workplace, but there are a lot of practicalities to consider - from gaining clients, to taking care of potential invoicing and taxes. On the other hand, you will be able to have way more control over what projects you accomplish to how you manage your time. Ultimately, this is a great way to start your first home business with a relatively low investment.
A freelancer salary is not necessarily as steady as someone on the usual 9 to 5 salary, but your hourly rate has the potential to be significantly more. This means in the long run, you'll be able to work less but potentially earn the same (or more) as a full time gig. Forbes explains that the life-work balance for freelancers is surprisingly rewarding, with 84% of full-time freelancers feeling their work schedule allows them to live the lifestyle they want (compared to 63% from traditional full-time employees).
Becoming a freelancer is definitely not for the unorganized, because running a business from home requires dedication. When starting out, prepare to think realistically about who your paying customers are and secure those relationships early. As well, although many projects can be easily done remotely (maybe even in a different country), a good long-term working relationship may require travel and potentially person-to-person networking.
3) Turn Your Passion Into A Business
Do you have a skill or hobby that you would love to do full-time? In our current digital age, many people are getting back to basics which is a great opportunity for someone that is into crafts, or handy. Are you unusually talented with yarn crafts? Does furniture upcycling give you the giggles? Does restoring something old bring light into your life? Perhaps you could turn these skills into an income.
One way to test out the viability of a business idea is to sell your crafts on websites that cater to creative appetites, such as Etsy. It's great to jump on the platform, setup your profile, and establish an online presence through social media. Having a website and being active on social media sites such as Instagram are great ways to announce your brand and get the word out. The key is reaching people that may be interested in your products, ensuring you have a way to deliver them, and gaining new customers while retaining current customers.
In addition to the online world, local markets and fairs often have the opportunity for people to rent a space and sell their wares. You can sell unique, one-of-a-kind items or even offer customization services for your crafts. Whatever you decide, be sure you can deliver the products on-time, and have the capacity to deal with any customer service queries.
4) Vintage And Second-Hand
Maybe you don't make things with your own hands, but you are an expert second-hand shopper or collector. This can be anything from name brand clothing, to antique or vintage items. Even everyday practical items are something that people often look out for if they don't want to buy new. For selling pretty much anything online, eBay and Kijiji are ideal. If you specialize in certain types of items (such as vintage designer clothing) there are many companies popping up around the world that will let you sell your item for free, or even purchase directly from you.
From a business perspective, like all other home business ideas, a lot of success is riding on the time, energy, and the research you put into it. If you think you have found a niche and your true calling, go for it! You'll need a small start up fund for things such as building your online webstore, digital advertising, and managing business expenses.
5) Become A Personal Trainer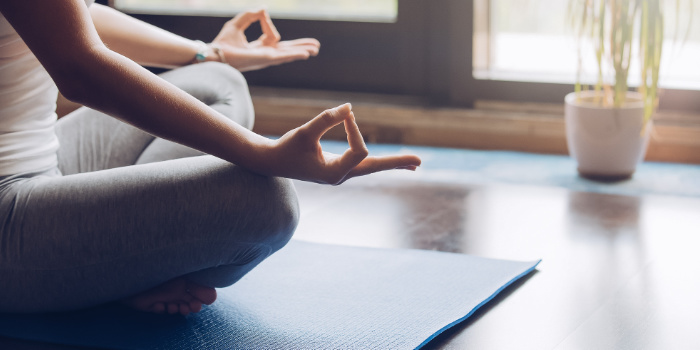 Are you a fitness expert that would love to pass your knowledge on to others? Becoming a personal trainer out of your home may be a great opportunity whether you're certified or thinking of obtaining your certification. Perhaps you have the space in your home to create a gym or studio, or maybe you're happy to travel to meet clients at their home, or a local park. Either way, there is a high demand for fitness experts to help people get in shape, increase their physical fitness, or even just become healthier in general.
There are a ton of sub-categories for fitness professionals as well, including yoga, dance, step, weight lifting, or even wellness coordinators that work as consultants for businesses. Other related fields can include dietician or physiotherapist which require a degree or certification.
6) Stylist Or Hairdresser
Weddings, high school dances, prom, and birthday celebrations - everyone wants to look their best for that key milestone event in your life. If you have a talent and an eye for makeovers or haircuts, why not have a business out of your home? Especially if you are willing to travel to your customers, this may be the perfect match.
Social media is a great way to promote your stylist brand, promote your talents, and share your happy customer stories. Instagram is an excellent place to start, showcasing your beauty makeovers and haircuts. As well, don't hesitate to put your work online and let potential customers see what services they can get when they go to a real professional - just be sure to get your customers permission to post their photos online first.
7) Bed And Breakfast Entrepreneur
The bed and breakfast concept for homes is actually nothing new, and dates back to at least hundreds of years. Opening your home to travellers has always been in demand, and has many advantages over a traditional hotel. For the hosts or hostesses, it means that you can work from home. For the traveller, it often means a cosier experiences over a sterile chain hotel, and can even be less expensive.
Airbnb is the modern take on the bed and breakfast, often where the person does not stay in the home at the same time as the visitors. It is also easier for many people, because you can use their dedicated website for listing your property. Furthermore, a bed and breakfast is typically an official place of business, where as an Airbnb (depending on local regulations) can be more of a side business, without the same licensing. That doesn't mean operating an Airbnb is easier, and ultimately happy clients and good reviews lead to consistent bookings year round.
8) Put Your Writing Skills To Work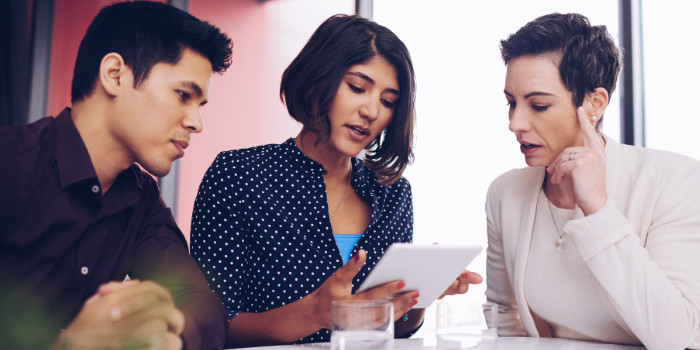 If you're online every day like me, then you're more than likely reading things that interest you. From blogs, to how-to guides, to targeted advertisements and articles on any subject. Businesses may not have time or resources to fulfill all their writing needs, so outsourcing comes into play.
On one hand, becoming an online copywriter is a booming industry, and there is a very high demand for written content. However, on the other hand, that also means the market is quite competitive. What makes you stand out as a writer? Are you self-taught and have an amazing portfolio to show off? Do you have a language or communications degree that you want to capitalize on?
Showcase your work to any potential clients so they can see what you're about, your writing style, and why they should choose you as their copywriter. Also, ensure your work is flawless, not just double-checking for typos, but also formatting issues such as extra spaces and misplaced punctuation. There is also a market for specialized writers such as technical writers, UX writers, and grant writers. Based on your education level, professional experience, and personal interests - find the right audience for your work and establish yourself as an industry voice.
Whatever you choose to do, creating a business plan and getting the right supplies for your home business are key to launching. If you need a resource for start-up capital, you're in the right place! Find out more about our Self-Employed loans and get yourself started on the road to success.
---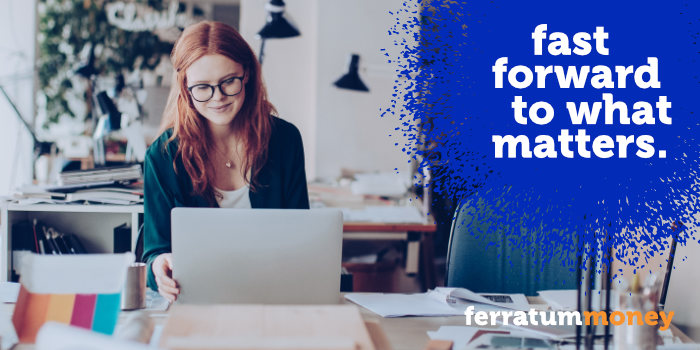 ---