Expert Financial Planning For New Families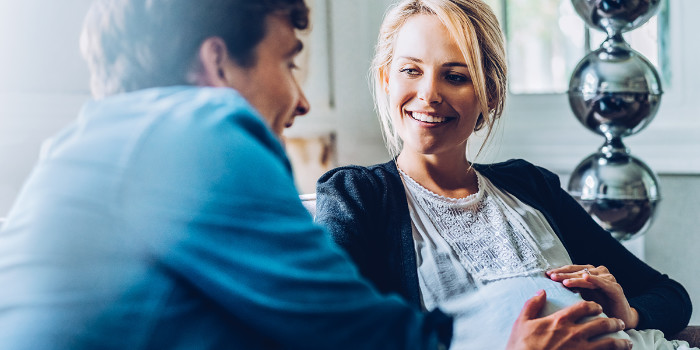 Whether you are about to be a new parent, or your family is growing - financial health is always an important consideration to ensure you can focus on what matters. Read up on our expert advice to save money and better manage your finances for new families.
Itemize, Organize, Plan To Save
When buying a new home, or starting a renovation project, one of the very first things you need to do is research. A new baby or growing family is a great reason to take an analytical approach at where you currently stand. That's where good financial planning for your new family comes in. The world is full of helpful online calculators and apps that can assist you in budgeting for your new child. However, plain old sticky notes and Excel spreadsheets can do the same job if that's more up your alley.
If you already have children, then you probably have a very good idea of what you will need for your new baby and maybe already have some of these items on hand. However, if this is new territory to you, don't forget to reach out to your family or close friends who can give you real world tips and tricks. Also, browsing popular baby-related websites can give you an idea of what common items will cost you, and maybe even find a great sale while you're at it.
One method to narrow down the list is to create an "Essentials" list and stick to that at first, with extra money set aside for the unexpected. Another popular method is to have more than one list: Baby Essentials, Growing Toddler, Extras. This will help you prioritize your needs (and consider when you will need them).
Planning For Year One
When starting your new family (or adding to your growing family), it's very easy to get overwhelmed by thinking of the distant future such as school expenses or even saving for College or University. A good place to start is thinking in smaller, more manageable time frames. Plan ahead for the first year and consider the necessities for your new addition.
Stick to the basics at first: Car seats, strollers, cribs, and changing tables. Many of these items are convertible as your child grows, such as adjustable strollers or cribs which can stretch your investment beyond the first year. After all the larger items are account for, start making lists for the smaller stuff that will be needed like blankets and clothing. This is also a great opportunity to brush up on your Excel skills.
Some hidden costs might come from baby toiletries, especially for new parents. Stock up on the essentials like baby shampoo, lotions, baby powder, and even nail care items. A baby's nails can be surprisingly sharp!
Avoid Name Brands To Save
It sounds nice to have your baby adorned with the cutest brand name gear. In practice though, your new baby will only be wearing their clothing in the comfort of your home and spills will be guaranteed. If you have your heart set on some name brand clothing, choose something for special occasions or photo sessions.
Baby toiletries also come in many flavours which means pricing can be all over the place. Like brand name clothing, this is a great opportunity to choose off-brand or store brand products at a much lower price. Consider your priorities and choose your battles. For example, if organic products are important to your family, shopping during a sale or promotional period can save you a significant amount of money. Just be sure to check the expiration dates to make sure your hard earned money isn't wasted.
Make The Most Of Baby Registries
Celebrating a new addition to your family often includes a baby shower or other celebrations. Different families have different wishes when welcoming a new member to the family. Some parents will want to focus on special moments and receive sentimental keepsakes, while others would like to take the opportunity to ask for useful care items or clothing to save money.
Like a wedding registry, baby shower registries are huge in Canada. Retailers have responded to this by offering specific baby registries, such as Ikea, Amazon, and Babies"R"Us. If you want to be a bit more subtle, reach out to family and friends and mention what you're looking for. That way, you don't end up with 10 identical blankets and nothing else you need.
Buy And Sell Second Hand
Because babies and children grow fast (like real fast!), some parents find themselves with a closet full of items that have only been used once or twice, if at all. Reach out to your friends and family with young children and ask if they have something that would be suitable for your child's first year.
You can also sell your used items that you don't need to other parents. Facebook and other social media platforms have many groups dedicated to families with children, swap and trade groups, and auction groups. There's a good chance you'll be able to find many items you need, or sell off items your child has grown out of. It's a win-win for any growing family.
The Future Needs Of Your Family
The cost of a babies and toddlers do add up, however families can save a lot of money by planning ahead and buying smart. In the long run, it's also important to plan for the future for the entire family. Saving for a rainy day is always a smart move. For example, you could create a savings account that is automatically debited from your primary account every time you get paid.
Also, it's not a bad idea to start again with a budgeting list for the toddler years, and beyond. A good tip is to consider long-term costs, but focus your plans on a manageable time frame - at least as a starting point. For example, many people hope their children grow up to become a doctor, but it's hard to truly plan ahead for that time when that future doctor is just a baby. If you start saving smart, then there will be a ton of options available for your child in the future.
Larger expenses can be a bit trickier to map out but can be done. Is your vehicle large enough for your growing family? What about your home, do you need to perform some renovations to make it a functional space as your child (or children) get older? Parents should also take some time to plan and consider how to finance these larger investments down the line.
Here's to a happy, and (financially) healthy new family member!
---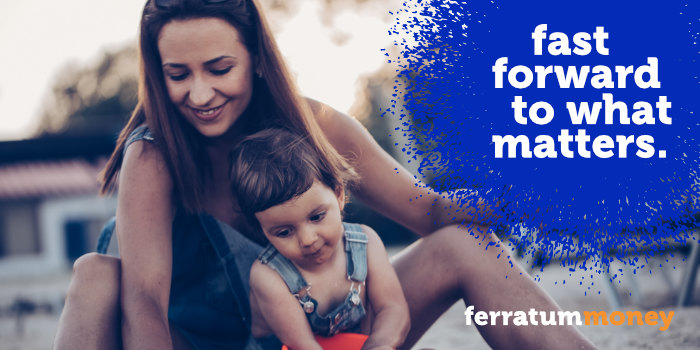 ---