7 Simple Ways To Save Money This Fall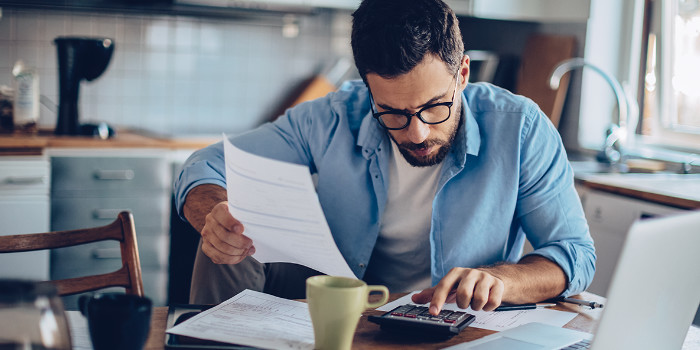 The warmer days are coming to a close, and it's time to get back to normal life. What can you do to catch up from your summer spending and save money this fall? Read our 7 simple tips to save money after summer.
Save money with cool weather
Now that the temperature has dipped, you can enjoy the new chill in the air to its fullest potential. This can also be the perfect time to save on your heating and air conditioning expenses. Turn off the fans and open the windows to bring in the fresh air.
Speaking of weather, this is also the time to consider weather-proofing for the winter ahead. Check the seals over windows and doors to make sure there aren't any drafts coming in. Replacing seals can be an inexpensive way to save on heating expenses as the weather gets colder.
Cook at home to cut costs
Now that the weather is getting cooler, make a meal plan to cook more at home and skip the restaurants. Many people still have their barbecue set up (which is great!). You should consider grilling outdoors as long as you can to enjoy the last breaths of summer, and eat that last batch of hot dogs still lingering in your fridge.
Fresh produce is also still available at the end of summer. Stock up on veggies and fruits and make large batches of food that you can freeze. Soups are also an easy way to use up extra veggies and freeze them for later use. Consider spending an evening, or even a weekend cooking items that you can freeze and heat up for yourself or your family later. You can also save time with easy meals for those hectic fall evenings.
Get the most out of seasonal sales
Off-season shopping is a great way to save money for the fall season. Summer clearance sales and back to school sales may still be running for a little bit longer. Stick to a list of needs instead of going with whims when sale shopping. That way you get the discounts that you want but also are able to fill your cabinets with things that you actually need.
Maybe you were not able to take that summer dream vacation. Fall time may also have some last-minute weekend getaway packages. Consider booking a trip later in the year, or even for the spring and get the most for your money.
Online shopping is a clear place to find great deals, but that isn't the only place. Businesses everywhere are ready to ramp up their sales on everything from insurance to phone plans, and could offer you big savings over time. Keep your eyes open to see if there are promotional offers or benefits to changing providers for different services.
Start Christmas shopping now
Probably the last thing on your mind at this point, but thinking about gifts your friends and family may find useful now can save you lots of cash in the long run.
Remember, not all Christmas gifts need to have a Christmas theme (which will probably not be available just yet). Most people would be happy to get a gift they really want that doesn't have to necessarily have a picture of Santa or a reindeer. In many ways, gifts that are not winter-themed will be used for longer and enjoyed year-round. As always, don't get pulled in by deals that are not worthwhile and stick to a budget, your wallet will thank you later.
Socialize and save with a home party
Most people are in the same boat during the fall, less social activities and more practical things to take care of. But a lot of people's weekend schedules are free as well, so this can be a great time to invite friends over.
By avoiding restaurants and bars, you can save a lot of money when you socialize. Whip out the board games, or enjoy a relaxed evening sitting around a glass of wine in the kitchen.
Earn money with a garage sale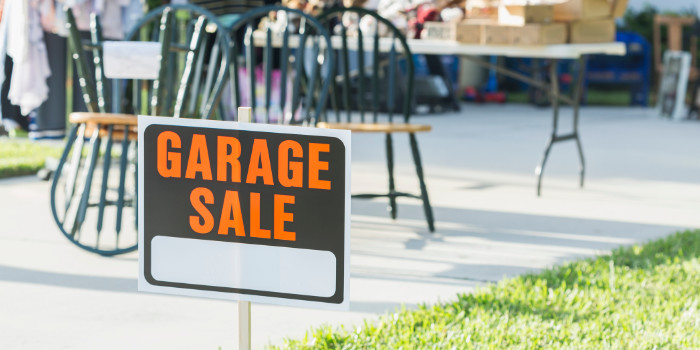 Have you been meaning to do a thorough cleaning of your house? Getting organized is a great way to save on time and stress when we are stuck inside during the winter. One other benefit is you can make a bit of money when selling lightly used items.
The time is perfect to sort through your belongings, especially those that are out of sight and usually, out of mind. It may be a big job to go through your entire household, so choose your battles accordingly - then divide your items into three categories: Keep, Sell, and Donate.
Thinking twice about things you think you might use? Don't panic. Stick with the items you for sure want to get rid of first, and then go back and think about the other items you can't decide on. Remember though, for this to be efficient, you have to be tough. You can even start posting items to sell online, for example on Kijiji or Facebook Marketplace, and other local selling groups before you're even finished! Also, don't forget about the local paper, especially for larger or more expensive items.
Track your finances to manage your money
With the change from summer to fall, there is a lot of motivation in the air to tackle practical things. So why not keep up the momentum and decide to reassess your finances. Learn ways to manage your debt better, and take an honest look at your spending. Check out money management and budgeting apps and programs to help you stay on track.
Where is your money going? Are there places you can cut back? One of the biggest expenses for many people is food. Consider taking a tip from school children and pack your lunch for work a few days each week. Even if you avoid a few $10 lunch trips each week, adding this up over the course of the fall season (or even the entire year) can put a significant chunk of change back into your bank account.
Saving money is a tempting mission all year. But each season has its own expenses. If you find that you need to make big purchases this fall, make it your goal to cut back on other expenditures. For unexpected expenses, consider whether it would be a good idea to apply for a short-term loan to stay on track. Use those budget trackers to make sure you can make your payments efficiently, and get the most out of this year's fall season.
---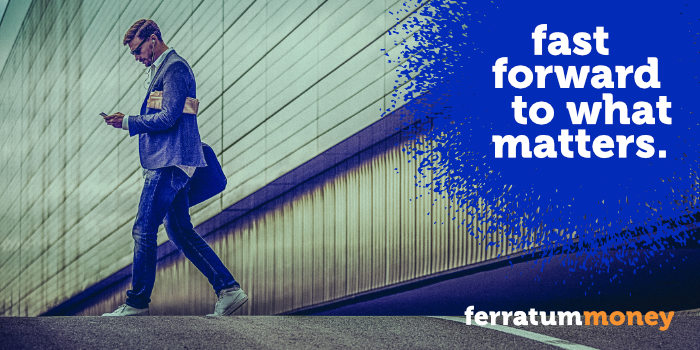 ---