How Much Should You Spend On An Engagement Ring?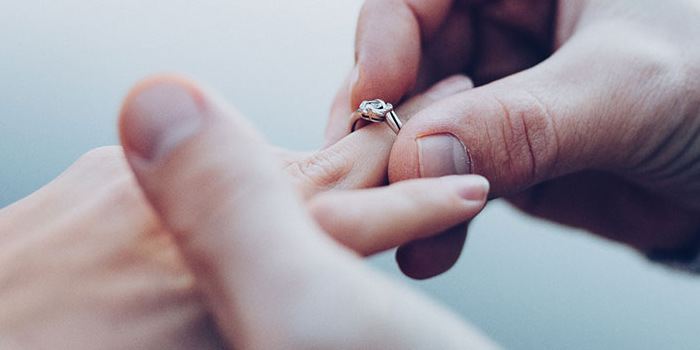 Proposing to the one you love is a life-altering experience. The nerves of hoping they will say "yes" is quickly replaced by the hope that they will love the ring you picked out. Deciding how much to spend on an engagement ring is always a personal decision. Read up on our thoughtful tips on making the right engagement ring decision for your own financial health.
Your salary an an engagement ring
A commonly cited rule is that an engagement ring should cost 1x to 3x of your monthly salary. What the heck is this figure based on, anyways? Let's say you make $2,000 a month and you are ready to pop the question. The average recommendation is two months of salary, so that would come to $4,000. That will be quite the rock!
However, above all, the ring is a romantic sign of your commitment to your partner – so consider their thoughts on the matter. Have they always expressed a hope for a luxurious ring? Or, are they more down-to-earth and would appreciate something less flashy? With this information you can move forward calculating what kind of ring you can afford, and which ring will make your partner smile.
Calculate based on reality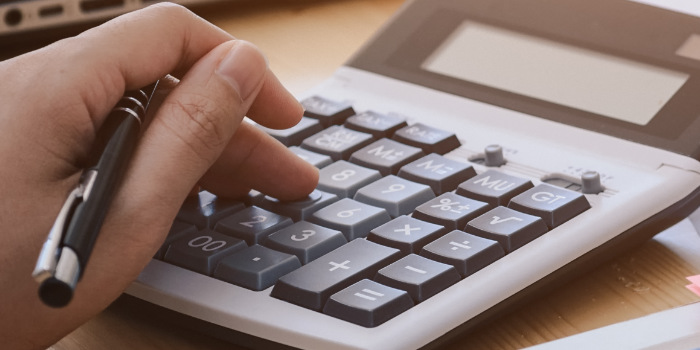 Let's step back a second from the above "rule" and take some perspective on your life and financial situation. Are you struggling to meet your monthly expenses? If so, it is wise to completely forget the supposed rules and think in terms of what you can afford.
Budget for the engagement ring like you would any large expense – because at the end of the day (romance aside) it is just that – a beautiful expense. Many jewellers allow payment plans for engagement rings, so that could be a good option for you if you observe the interest rate and how much you will ultimately be paying in the end. Don't forget to read the fine print and make sure you are not paying a huge premium over the original price.
Keep thy receipt
When purchasing the perfect engagement ring, make sure you consider the worst-case scenario to safeguard your money. Maybe it isn't the right style or maybe it's not even the right time to take the next step. Whatever the case, it is a good idea to purchase the ring from a jeweller that has a return policy or at least exchange options. Best advice on this: Find out before you make the ring purchase.
For that reason, keep all your original receipts and certificates in a safe place. It is wise to consider saving any personal touches, such as engraving, for later. Even ring sizing adjustments (especially if made at a different store) can make the ring unreturnable. With any large investment, it is essential that you have some buyer's protection in place.
Don't forget the wedding expenses
Your dreams came true and the answer was "yes". Congratulations! Remember to consider this when calculating how much you should pay for an engagement ring, because the next step is an expensive one: the wedding. Many women, and men as well, dream of the perfect wedding day. Of course, don't get ahead of yourself and start deciding how you will pay for the venue and the floral arrangements.
Nonetheless, it is the likely next step after engagement, so keep this very important fact in mind. For that reason, budgeting for an engagement ring should also include an idea of your plans for the next year or so: including a possible wedding and maybe other large purchases like a new home for you, the happy couple.
Reconsider the diamond
Finally, consider what type of ring you would like to get for popping the question. It hasn't been mentioned directly, but it has been probably assumed that a diamond ring is the way to go. The history of diamond engagement rings does not date back to ancient times. Actually, it is a rather new phenomenon that has been brilliantly marketed over the years.
Alternatives to diamonds are growing in popularity, such as coloured gemstones like emeralds or rubies. Or even white sapphires, which have a similar beauty to diamonds without the price tag. Whatever you decide, it would be wise to find out the expectations of your significant other if you are not sure. Picking out a ring together is also an option, but remember to set a top-level price beforehand and be careful to manage expectations.
Good luck, and happy hunting!
---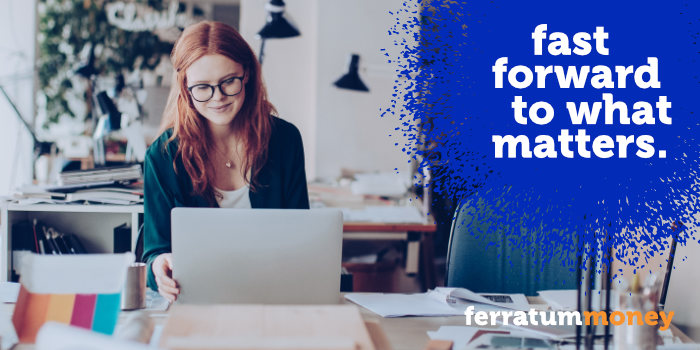 ---