Feedback & complaints
At Ferratum, we pride ourselves on making sure we give every customer a great experience every time they deal with us. Whether they've just logged on to have a look or whether they're calling us to resolve a dispute.
We highly value any feedback regarding our performance and openly welcome any suggestions on how we can better service our customers.
If you have a question we suggest you check our Frequently Asked Questions which answers all our most popular questions.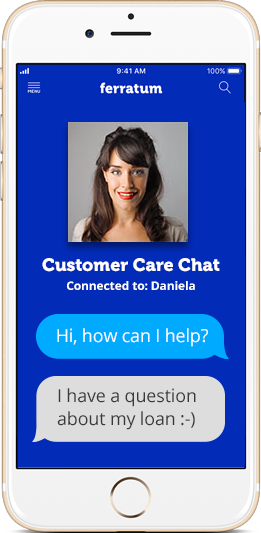 Still have questions?
Talk now to one of our professional Customer Care agents. They are on stand by waiting to assist you with any questions you may have.
Be sure to read our Frequently Asked Questions for a wealth of information related to all things Ferratum Canada.