Ferratum Canada offers cash loans from $100 to $1,000 to help you deal with any situation. Our online loans can be paid back in as long as 62 days so you never get stuck in long term debt. Use your quick and easy loan to deal with medical bills, vehicle repairs, or any other cash emergency.
Apply In 3 Easy Steps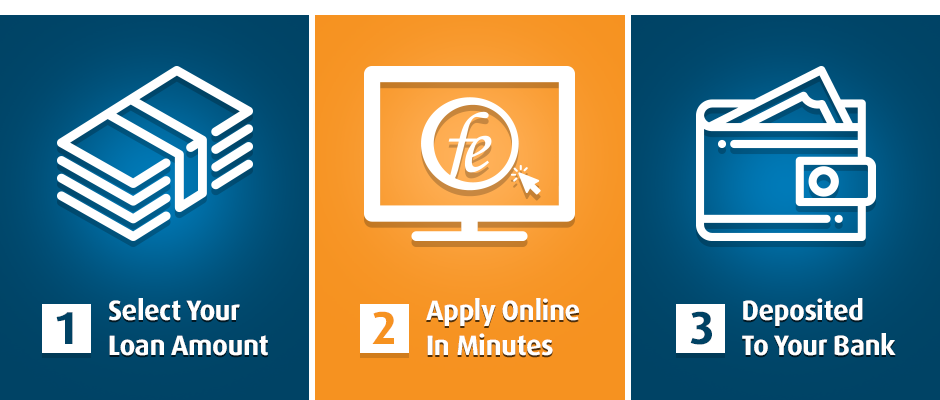 1) Select your cash loan amount
Ferratum Canada offers Canadians fast loans from $100 to $1,000. Use your personal cash loan to deal with any financial situation from vehicle repairs, rent payments, credit card debt and more.
2) Apply online using our automated system
Enter your details 24/7, our intelligent scoring system will make a decision in minutes allowing you to keep up with your busy lifestyle. Forget brick and mortar banks, they're a thing of the past.
3) Funds deposited!
Once approved, funds will be transferred to your bank account in as little as 1 business day (24 hours). Take up to 62 days to pay us back, enjoy financial freedom and worry less.

See Why Our Customers Love Us
Ferratum is Canada's #1 trusted digital lender with over 1 million happy Canadian customers (just check out these Trustpilot ratings).
Join the Ferratum Family today and experience the freedom our fast short term loans can give you.

Who Is Ferratum Canada?
Ferratum is all about people and being at the forefront of the mobile revolution in banking. We offer customers a fast, easy to use highway to mobile lending services.
Located in the financial hub of Toronto, Ferratum Canada has quickly become a major force in the micro loan, personal loan, and cash advance loan business. We'd love to be your #1 source for trusted loans if you've tried Money Mart, Mogo, Cash Canada and any of our other competitors. Try us today, and experience the difference being a member of the Ferratum Family makes.
Get Your Online Loan Today
We know there's a lot of other institutions that can get you an online loan. You'll love Ferratum Canada for our best in class customer service experience on all our easy loans. We understand you need your cash advance now. Our approval process is super fast, so you'll get the money you need when you need it.