Fast, affordable, simple
With Ferratum's automated lending platform, our 100% secure application ensures we offer you the most competitive rates and fastest payout times in Canada. All while providing you with world-class Customer Care.
Join the Ferratum family and see the difference.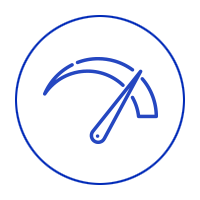 Our easy application only takes 10 minutes to complete.
Your information is safe with bank grade encryption.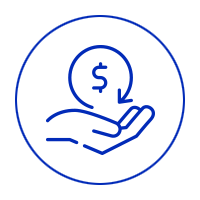 Return your loan if you're not fully satisfied.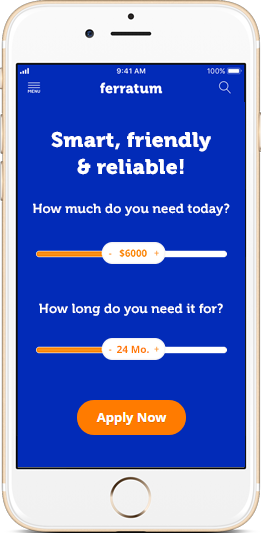 1) Pick your amount
Select how much you need to fund your passion. From $500 to $15,000. Now, pick a term that works for you. From 6 months to 60 months.
Tip: You can play around with our loan calculator to see exactly what you'll be paying.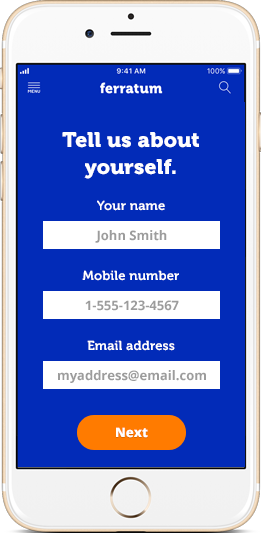 2) Apply online 24/7
Our easy to use application takes about 10 minutes, and with Ferratum's intelligent scoring system you'll get a decision in minutes. Forget piles of paperwork and waiting in line at the bank.
Tip: Make the application process smoother by having all the necessary information before you start.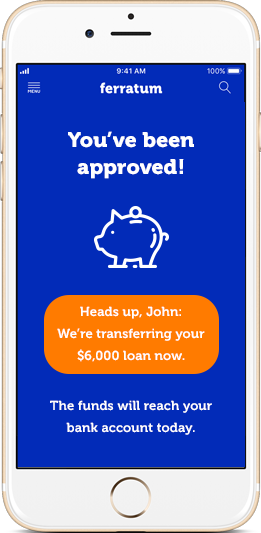 3) Money in the bank
Once approved, your online loan funds will be automatically deposited into your bank account. It doesn't get easier than this.
Tip: Generally you'll receive funds in as little as 1 hour, or next day if you apply after traditional banking hours.
See why our customers love us
Ferratum is Canada's #1 trusted digital lender with happy customers from across Canada.
Who are we?
Ferratum is all about people and being at the forefront of the mobile revolution in banking. We offer customers a fast, easy to use highway to mobile lending services.
Located in the financial hub of Toronto, Ferratum Canada has quickly become a major force in the personal loan, fast loan, and cash advance loan business. We'd love to be your #1 source for trusted loans if you've tried Money Mart, Mogo, Easy Financial, Borrowell, and any of our other competitors. Try us today, and experience the difference being a member of the Ferratum family makes.
Want to join the Ferratum family?
As an international pioneer in the field of financial technology and mobile lending, we believe in doing things differently.
Simply fill in our online application through our easy-to-use website. Applications are completely free, and after completing one you'll receive a decision within minutes. Once you're approved, you'll get the money you need deposited directly into your bank account.
Available for amazing people living in ON, BC, AB, NS, NB, NL. Borrowing amounts of $500 to $15,000 CAD from 6 to 60 months. Our interest rates start from 18.9% and are calculated based on your overall financial health. Apply to see your rate and how much you're approved for. Have more questions? Don't hesitate to chat with one of our Customer Care representatives.