Questions & Answers About Our Online Loans
Online loans questions & answers.
Who is Ferratum Money?
At Ferratum, our mission is simple – to provide the best, fastest, and most user-friendly lending and banking services available with unsurpassed personal customer service and transparency.
Our lending decision is completely automated, giving you a loan offer in under 10 minutes. No paperwork, scanning, photocopying, or faxing. No more waiting in line or on hold; just a simple online application to give you a decision, 24 hours a day, 7 days a week.
Fast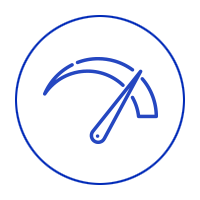 Our easy application only takes 10 minutes to complete.
Secure
Your information is safe with bank grade encryption.
Smart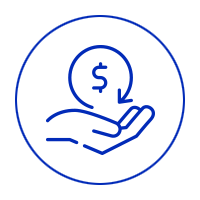 Return your loan if you're not fully satisfied.
Who uses your services?
Our customers are diverse and come from all walks of life and situations across Canada.
However, one thing all our customers have in common is that when it comes to money matters, they know can rely on Ferratum for uncomplicated, fast loans.
We understand that, regardless of what your situation is, sometimes you need extra money. And fast.
I've had an emergency come up. Am I able to apply for one your fast loans to help me?
Absolutely.
If you've had unexpected expenses come up, be it an urgent car repair or home emergency which simply can't wait until your next paycheque, we're here to help.
Our online loans ensure that you get the money you need when you need it. With Ferratum, you've got one thing less for you to worry about.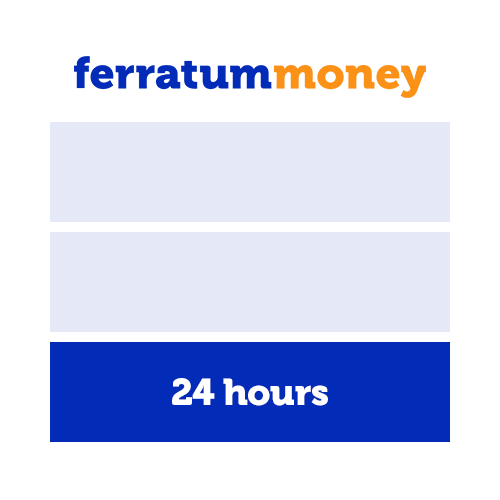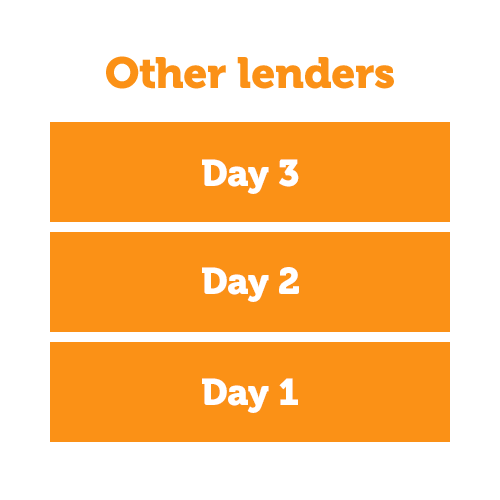 What if I need money, but it's not an emergency?
Our fast loans can be used for whatever you like and, in many cases, are the perfect solution for your short term money needs.
Sometimes you just need some extra money. Maybe it's an upcoming vacation, a surprise birthday party, or perhaps your wedding, whatever your reasons.
Can I get one of your fast loans to tide me over until I get paid?
Definitely.
We understand that everyone's work situations are unique. Perhaps you work-time to support the lifestyle you wish to live.
Perhaps you work full-time, or perhaps you're a contractor or freelancer. In addition to work hours and lifestyle, people's income and cash flow situations are also as varying and unique.
Online fast loans are often the perfect stop-gap between your weekly paycheque, or your freelance invoices being paid.
Are there any perks with my online loan?
Of course!
All customers instantly become members of the Ferratum Family. You'll get exclusive access to some of our finest financial tips, tricks, and useful money saving information every week on Ferratum.ca
Take our latest financial hack for example: We discuss ways you can identify invisible expenses in your life, and how to keep these (and your wallet) in check. If you don't have time to read the article we'll give you a hint: Call on the use of online loans (when you need it), buy a low fuel consumption car, and reduce your monthly expenses in the long term to come out ahead!
What about extra charges?
With all Ferratum loan products, the costs are always clear.
What you see is what you get. There are no hidden charges and what you see on your quote is simply the amount you will repay on your loan repayment day.
With Ferratum, it really is that simple.
OK, I'm sold - how do I apply for an online loan?
As a customer, you'll find applying for one of our online loans is incredibly easy. The application takes just 10 minutes to complete, and using our sophisticated technology, you'll have a decision instantly. Yes, it's that quick.
Since the entire process is done online, we don't ask you to provide physical copies of your sensitive data as we conduct our verification online. This, of course, also means no standing in line and no paperwork to complete.
Once approved, the money will be transferred directly to your bank, usually on the same day.
Fast and simple online cash loans from Ferratum.
Apply today
Get your online loan decision in 10 minutes.
Available for amazing people living in ON, BC, AB, NS, NB, NL. Borrowing amounts of $500 to $15,000 CAD from 6 to 60 months. Our interest rates start from 18.9% and are calculated based on your overall financial health. Apply to see your rate and how much you're approved for. Have more questions? Don't hesitate to chat with one of our Customer Care representatives.