Online loans Canada from Ferratum
Online loans Canada from Ferratum Money.
Reasons to apply for an online loan
There are many reasons our customers find themselves needing an online loan. Sometimes everything is running smooth, when suddenly life throws an emergency your way.
Whether it's a medical emergency, an unexpected car repair, or an urgent matter concerning your home, sometimes you simply don't have the money available when you most need it. It happens to the best of us.
A few weeks can feel like a lifetime when you need to get your car back on the road or if you need to pay an urgent medical bill. This is when a fast and simple online short term loan can provide you the relief you need.
During an emergency, we understand the last thing you need is complications concerning money. That's where Ferratum's loans can help you quickly and easily any day of the week.
How to apply for a short term loan
At Ferratum, we know that time is money. We also know the last thing you need is a complicated way to get that money.
With Ferratum, there's no paperwork, no financial statements required, and no waiting in line.
Applications are all done through our easy-to-use online application.
Simply select an amount for your online loan and apply 24/7. The application takes just 5 minutes to complete, and using our sophisticated and advanced technology, you'll have a decision shortly after.
It's that simple.
Amount offered for Ferratum Canada online loans
New Ferratum customers are invited to apply for a fast personal loan between $500 and $15,000 with a term ranging between 6 months to 60 months (yes, that's 5 years).
It's quick, easy, and completely free to apply.
Decide how much you need from our fast loan, the duration you need it for, then hit APPLY to complete your application.
Information required and processing time
Using our sophisticated and advanced technology, it takes just seconds to assess your application for one of our personal loans. A decision will then be displayed on your screen, all in the blink of an eye.
There is no paperwork, no financial statements required, and, since it's all done online, there's no standing in line.
You will pass through several virtual "checkpoints" which will validate your information using bank-grade security. During this process, we will securely verify your mobile phone, your ID, check your credit rating, and your ability to repay the loan on the due date.
At the end of the application, we will ask you to confirm that you wish to proceed with one of our loans. Once you've accepted, we'll begin transferring the funds directly to your bank account. Sounds simple, right?
When and how you get your money
The money will be sent directly to your bank account of choice usually in under 24 hours. Quite often though, funds for fast online loans reach our customers even sooner!
Please note that before 9am, after 5pm and at weekends or bank holidays, it will take a little longer for you to receive your money.
Here's what you get with Ferratum Money: From 18.9% APR No documents 100% online Funds in 24 hrs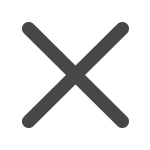 25.5% to 59.7% APR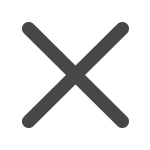 Documents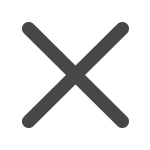 Finalize in branch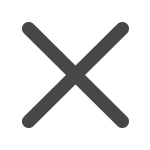 3 to 5 days
Come and join the Ferratum family
As an international pioneer in the field of financial technology and mobile lending, we believe in doing things differently.
Simply fill in our online application through our easy-to-use website. Applications are completely free, and after completing one you'll receive a decision within minutes. Once you're approved, you'll get the money you need deposited directly into your bank account.
Available for amazing people living in ON, BC, AB, NS, NB, NL. Borrowing amounts of $500 to $15,000 CAD from 6 to 60 months. Our interest rates start from 18.9% and are calculated based on your overall financial health. Apply to see your rate and how much you're approved for. Have more questions? Don't hesitate to chat with one of our Customer Care representatives.