Get out of the Payday Loan Loop with a Ferratum Personal Loan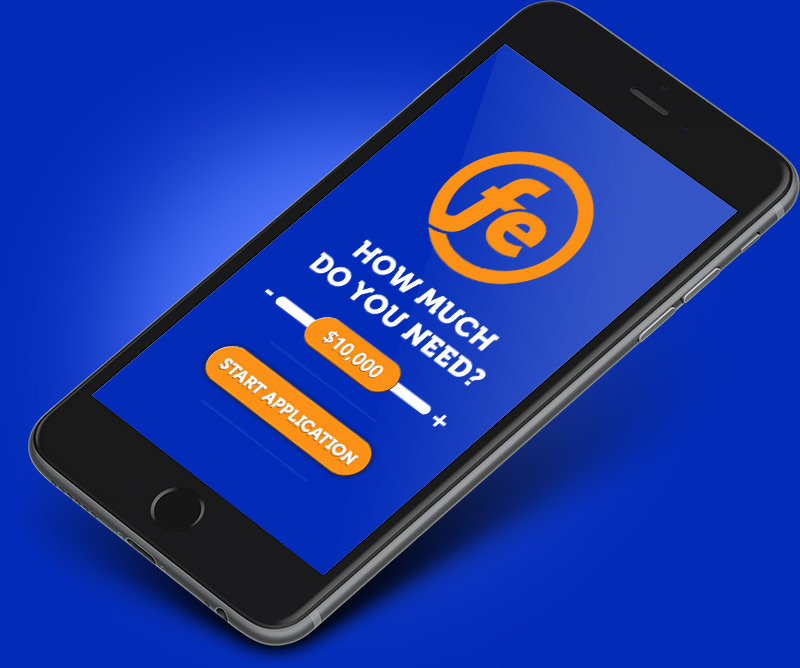 Faster, cheaper, better.
See why our Personal Loan beats the competition:
We work with your financial history
Inexpensive flexible payments
Borrow more for longer
The funds you deserve, when you need it
At Ferratum Money, we want to help you get on with your life - whether you need money for an vehicle repair, to cover emergency expenses, relocation or moving expenses, or to get some breathing room. Our online Personal Loan is an affordable, fast, convenient alternative to payday loans. From 18.9% APR Up to $15,000 No documents 100% online Up to 5 years Flexible payments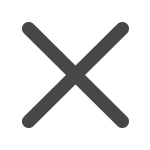 391% + APR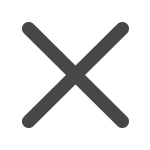 Max $1,500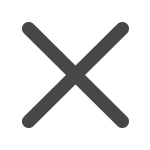 Documents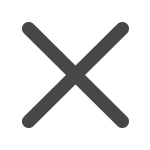 Finalize in branch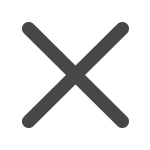 30 or 62 days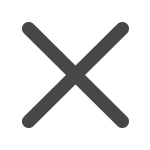 Lump sum payment
Why settle with high interest rates, short terms, and lump sum payments? A Ferratum Personal Loan gives you the power to borrow from $500 to $15,000 for up to 5 years. Our 100% online application is available 24 hours a day, 7 days a week on any device. Once approved, you'll receive funds deposited directly to your every day bank account in under 24 hours.
The Ferratum Money advantage No banks or branches. No documents. No waiting.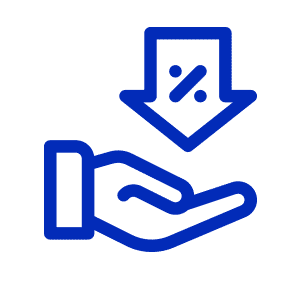 Financial balance
We know you're more than just a credit score. We'll help you find the best rate based on your financial health and history.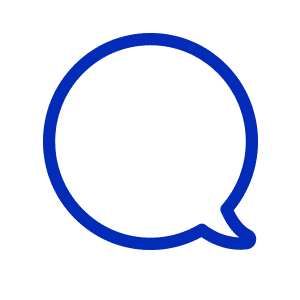 We're here to help!
Our knowledgeable Customer Care staff are here to help via email, phone, and online chat during and after your lending journey.
What do I need to apply?

Canadian citizen
Email address

Mobile phone

20+ years old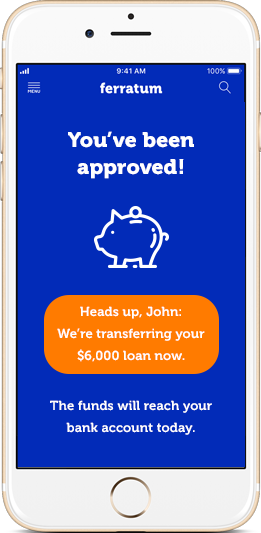 Get it fast
Did you know Ferratum has some of the fastest deposit times anywhere? Get money deposited into your bank account generally in under 24 hours.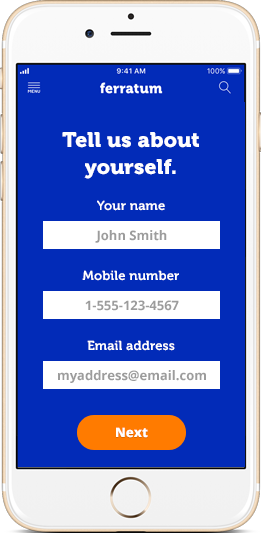 Apply on any device
We don't make it complicated at Ferratum. Get an online decision in just 10 minutes from your smart phone, tablet, or desktop computer.
Trust, transparency, responsibility
Ferratum is a pioneer in digital and mobile financial services technology, currently operating in 25 countries, offering a variety of financial services including: digital consumer and business lending; mobile banking services; white label and partnered mobile bank platforms.
Ferratum Group is listed on the Prime Standard of Frankfurt Stock Exchange under the symbol 'FRU.'
Start your application
In 10 minutes, get an online decision and the funds you deserve.
Available for amazing people living in ON, BC, AB, NS, NB, NL. Borrowing amounts of $500 to $15,000 CAD from 6 to 60 months. Our interest rates start from 18.9% and are calculated based on your overall financial health. Apply to see your rate and how much you're approved for. Have more questions? Don't hesitate to chat with one of our Customer Care representatives.