Personal Online Loans from Ferratum Canada
Personal online loans from Ferratum Money.
A loan fit for all Canadians
At Ferratum, our mission is simple – to provide the best, fastest, and most user-friendly lending and banking services available with unsurpassed personal customer service.
Personal loans, also known as short term loans, are extremely useful and can often be the perfect solution when something unexpected happens and you don't have the funds to cover it at the time.
Amount offered for Ferratum personal loans
New Ferratum customers are invited to apply for a fast personal loan between $2,000 and $10,000 with a term ranging between 1 year to 5 years. It's quick, easy, and completely free to apply.
Decide how much you need from our online loan, the duration you need it for, then hit APPLY to complete your application.
Information required and processing time
Using our sophisticated and advanced technology, it takes just seconds to assess your application for one of our personal loans. A decision will then be displayed on your screen, all in the blink of an eye.
There is no paperwork, no financial statements required, and, since it's all done online, there's no standing in line.
You will pass through several virtual "checkpoints" which will validate your information using bank-grade security. During this process, we will securely verify your mobile phone, your ID, check your credit rating, and your ability to repay the loan on the due date.
At the end of the application, we will ask you to confirm that you wish to proceed with one of our loans. Once you've accepted, we'll begin transferring the funds directly to your bank account. Sounds simple, right?

Get a decision 24 hours a day in 10 minutes. No bank visits, or intrusive document uploads.

Return your loan if you're not fully satisfied.
When and how you get your money
The money will be sent directly to your bank account of choice usually in under 24 hours. Quite often though, funds for fast online loans reach our customers even sooner!
Please note that before 9am, after 5pm and at weekends or bank holidays, it will take a little longer for you to receive your money.
Repaying Ferratum online personal loans
Our system will base the repayment day on the same day you receive your paycheque. Your details are checked and stored safely until the due date, which is when we'll debit your bank account.
You're welcome to repay your loan earlier and unlike many other banks, Ferratum will not charge you "early payment fees" if you repay your loan early.
Better yet, since interest is calculated daily, if you do manage to repay your loan earlier, your balance will be less.
Applying for an additional personal loan
If you're an existing Ferratum customer who has received and successfully repaid your Personal Loan, you may be eligible to borrow even more directly from your My Account.
At Ferratum, it's that simple.
Here's what you get with Ferratum Money: From 18.9% APR No documents 100% online Funds in 24 hrs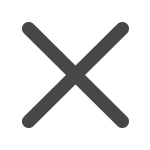 25.5% to 59.7% APR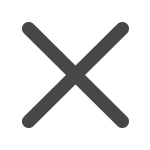 Documents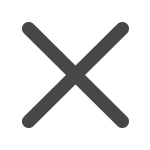 Finalize in branch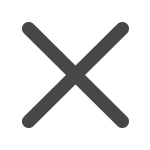 3 to 5 days
Real customer feedback
Go Personal.
No documents. No lines. No waiting.
Available for amazing people living in ON, BC, AB, NS, NB, NL. Borrowing amounts of $2,000 to $10,000 CAD from 12 to 60 months. Our interest rates start from 18.9% and are calculated based on your overall financial health. Apply to see your rate and how much you're approved for. Have more questions? Don't hesitate to chat with one of our Customer Care representatives.