Short Term Loans from Ferratum Canada
Short term loans from Ferratum Money.
With Ferratum, there's always a solution
For many years studies have been conducted to examine the levels of stress and happiness in our lives.
The results have consistently shown that the leading cause of stress in Canadian's lives is money. After all, there are few things more stressful than being worried about money.
However, there are several things you can do to alleviate the stress of money.
First: Acknowledging that you're experiencing stress around your finances helps you pinpoint the source of stress without it spiraling and affecting other areas of your life.
Second: Reminding yourself that few problems in the world are truly life or death, and that every problem has a solution also helps alleviate the stress.
Reasons to apply for a short term loan
There are many reasons our customers find themselves needing a short term loan. Sometimes everything is running smooth, when suddenly life throws an emergency your way.
Whether it's a medical emergency, an unexpected car repair, or an urgent matter concerning your home, sometimes you simply don't have the money available when you most need it. It happens to the best of us.
A few weeks can feel like a lifetime when you need to get your car back on the road or if you need to pay an urgent medical bill. This is when a fast and simple online digital loan can provide you the relief you need.
During an emergency, we understand the last thing you need is complications concerning money. That's where a digital loan from Ferratum can help you quickly and easily any day of the week.
How to apply for an online loan
At Ferratum, we know that time is money. We also know the last thing you need is a complicated way to get that money.
With Ferratum, there's no paperwork, no financial statements required, and no waiting in line.
Applications are all done through our easy-to-use online lending engine.
Simply select an amount for your online loan and apply 24/7. The application takes just 10 minutes to complete, and using our sophisticated and advanced technology, you'll have a decision shortly after.
It's that simple.
Fast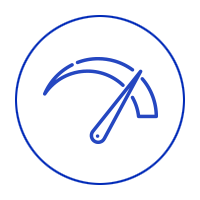 Our easy application only takes 10 minutes to complete.
Secure
Your information is safe with bank grade encryption.
Smart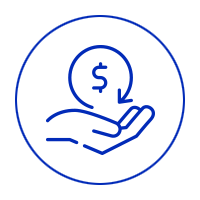 Return your loan if you're not fully satisfied.
We strive to say yes when other banks say no
When it comes to credit checks, a lot of people tend to think their credit file is worse than it actually is, and are pleasantly surprised when they secure a short term loan through Ferratum effortlessly.
We're not looking for old mistakes on long term finance arrangements customers had years ago. We run our checks based on similar lines of credit to our online short term loans.
Customers pass through several virtual "checkpoints" which validates their information. During this process, we will verify their mobile phone, their ID, check their credit rating, and their ability to repay the loan on the due date.
We understand that when you're already stressed about finding funds for an emergency or other urgent financial matter, the last thing you need is a headache from borrowing money.
That's why we strive to say yes when other banks say no.
Complete transparency
When you apply to Ferratum for a short term loan, you can be sure you're in good hands. We believe in complete transparency. There's no hidden costs and all fees are clear to see.
Happy customers
We understand relationships are important and since we're a direct lender, many of our customers use our services on a regular basis.
Once you apply for one of our online short term loans, we create an account for you to use again if and when the need arises. Our aim is to create happy customers.
Want to join the Ferratum family?
As an international pioneer in the field of financial technology and mobile lending, we believe in doing things differently.
Simply fill in our online application through our easy-to-use website. Applications are completely free, and after completing one you'll receive a decision within minutes. Once you're approved, you'll get the money you need deposited directly into your bank account.
Available for amazing people living in ON, BC, AB, NS, NB, NL. Borrowing amounts of $2,000 to $10,000 CAD from 12 to 60 months. Our interest rates start from 18.9% and are calculated based on your overall financial health. Apply to see your rate and how much you're approved for. Have more questions? Don't hesitate to chat with one of our Customer Care representatives.