Easy, Affordable, 100% Online Vacation Loans No banks or branches. No documents. No waiting.
Fast, transparent, totally online
Whether you're planning your dream exotic vacation or booking your honeymoon at a 5 star all-inclusive resort, sometimes you need a financial boost to make it to the finish line. With a flexible, affordable, and fast Personal Loan from Ferratum Money - you'll get an instant online decision in minutes so you can go from dreaming to booking in the same day.
With zero penalties, you'll be able to pay your loan off any time you wish with no extra fees or charges - all attached to the most affordable interest rates and payment plans of any digital lender. So, where do you want to go today?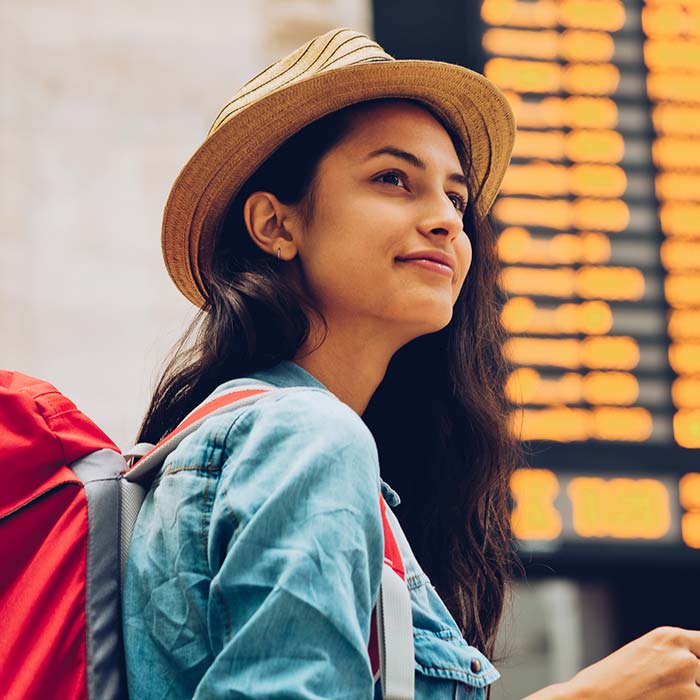 In love with Thailand
Daaiyah was looking for the trip of a lifetime after graduating University. Her friends booked the perfect spot in Thailand, and even found a way to save thousands with a 2 day online discount code - she needed fast funding to make it happen. Daaiyah applied at Ferratum and received her travel funds in less than 24 hours, saving her some serious cash and getting her dream vacation.
Loan amount: $9,000   Weekly Payment: $54
Why get a vacation loan from Ferratum?
Ferratum Money is committed to providing affordable, transparent, accessible loans to every Canadian. We don't have branches or stores, so we can pass the savings on to our customers. We can't wait for you to join the family. From 18.9% APR No documents 100% online Funds in 24 hrs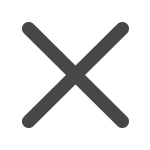 25.5% to 59.7% APR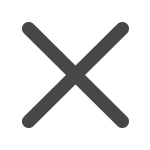 Documents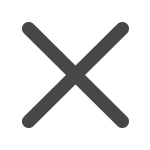 Finalize in branch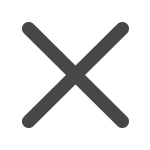 3 to 5 days
A vacation from fees
We've designed our Personal Loan to be flexible and transparent. We charge zero fees on our loans so you're in control. Add an extra payment, or pay your entire loan off whenever you wish. No origination fee Add extra payments Pay off any time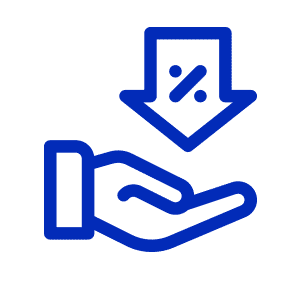 Affordable and flexible
Why should your credit score stop you from an experience? You're more than just a number. Let us help you find an affordable lending solution.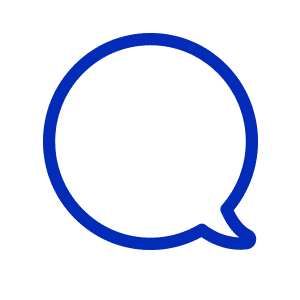 Service that truly cares
Our friendly Customer Care members are here to answer any questions you may have before and during your loan application.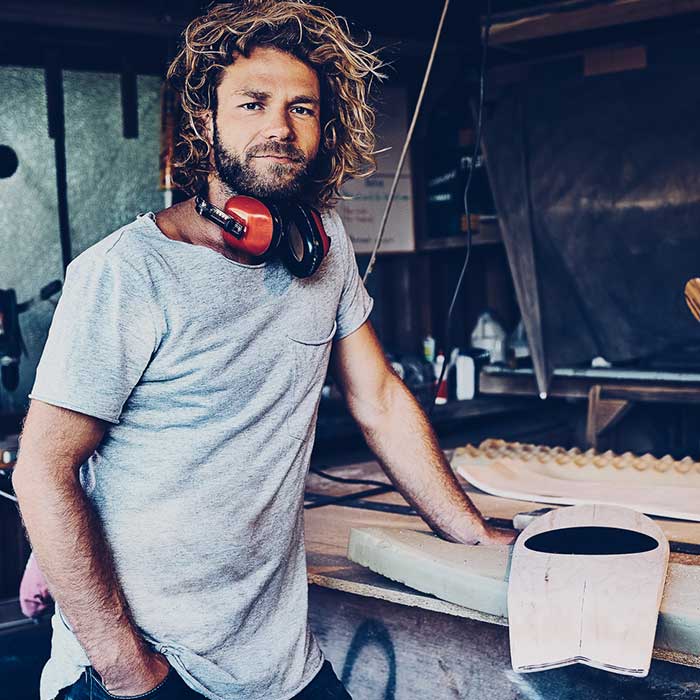 "Got my loan decision in 10 minutes. Thanks Ferratum."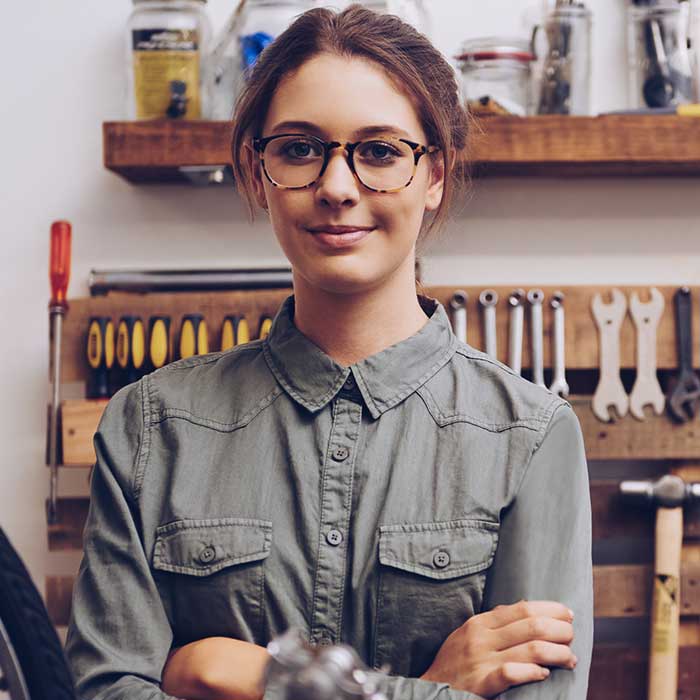 "Fast, friendly, helpful. Highly recommended."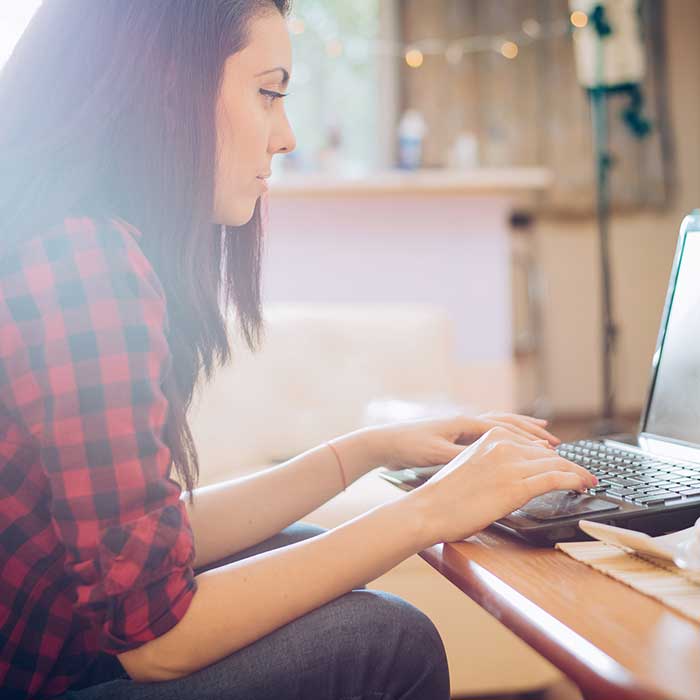 "Super easy and got an instant decision. Very happy!"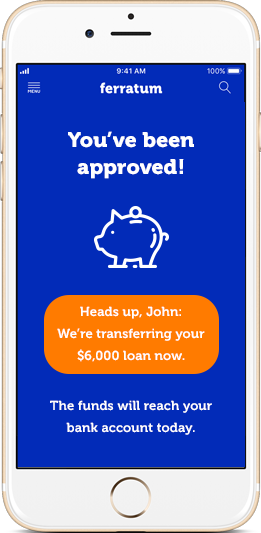 The fastest loan
You can't wait weeks for your money, and you don't have to with Ferratum. Get the funds you deserve in 24 hours right to your bank.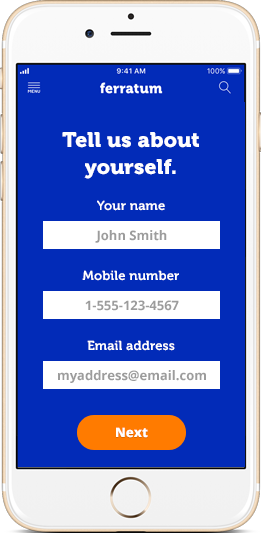 Stress-free borrowing
You don't ever have to leave your house to apply. Complete an application in 10 minutes, and get an instant decision online.
Trust, transparency, responsibility
Ferratum is a pioneer in digital and mobile financial services technology, currently operating in 25 countries, offering a variety of financial services including: digital consumer and business lending; mobile banking services; white label and partnered mobile bank platforms.
Ferratum Group is listed on the Prime Standard of Frankfurt Stock Exchange under the symbol 'FRU.'
Start your journey
Apply now, and begin packing your bags.
Available for amazing people living in ON, BC, AB, NS, NB, NL. Borrowing amounts of $500 to $15,000 CAD from 6 to 60 months. Our interest rates start from 18.9% and are calculated based on your overall financial health. Apply to see your rate and how much you're approved for. Have more questions? Don't hesitate to chat with one of our Customer Care representatives.